Mobile Payments
Go to the Payment page.
1. Click on the Mobile Payments button.
2. Click on the respective mobile payment system's button.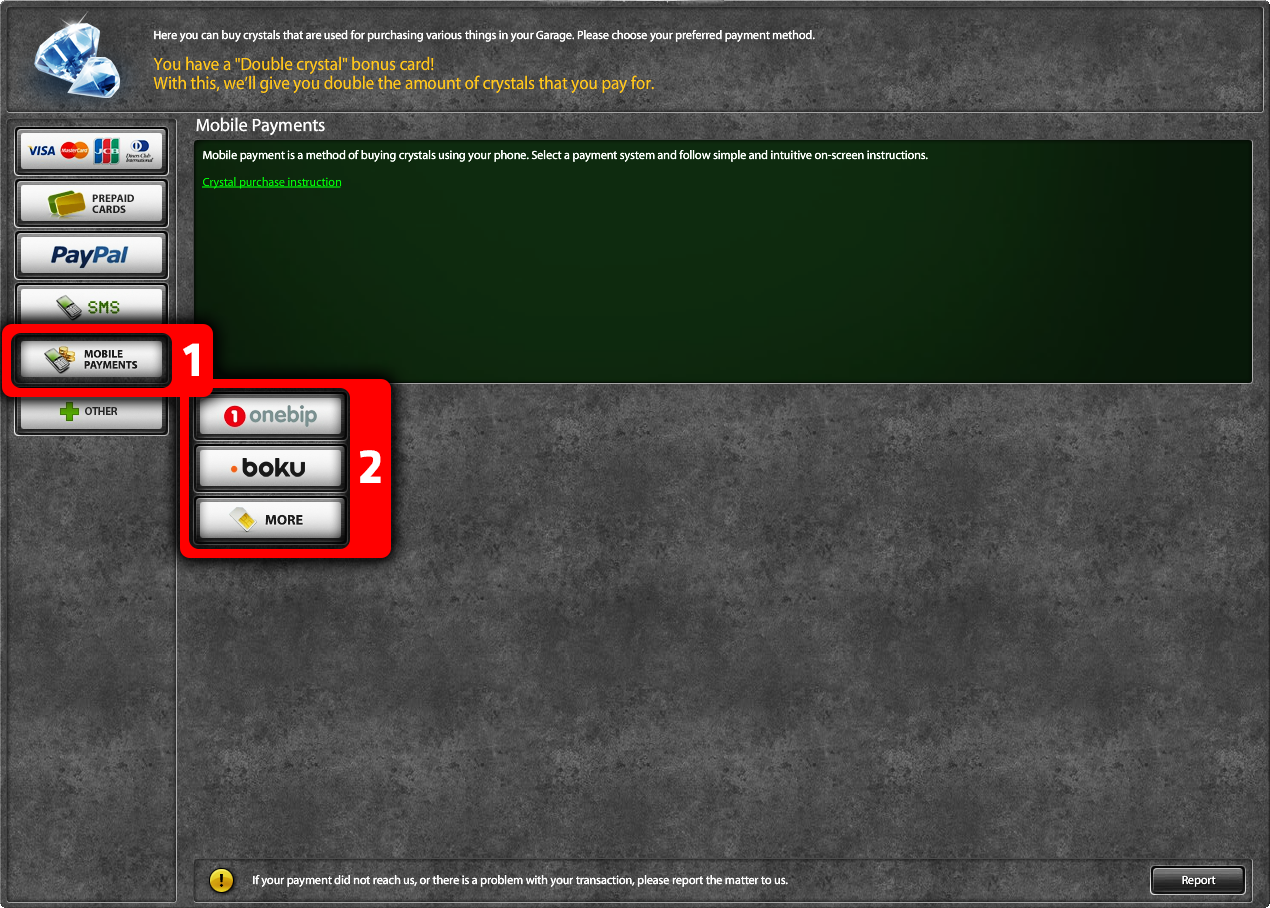 In case of choosing OneBip or Boku, you'll be redirected to Xsolla's payment page.
If you choose "More" you'll be redirected to the same page. The only difference is that the system will automatically choose  the best mobile payments provider for you.
3. Once you are there, enter your phone number. The system will automatically detect your country.
4. Choose one of available packages. Each package shows the amount of crystals you get as well as price.
5. Click "Next".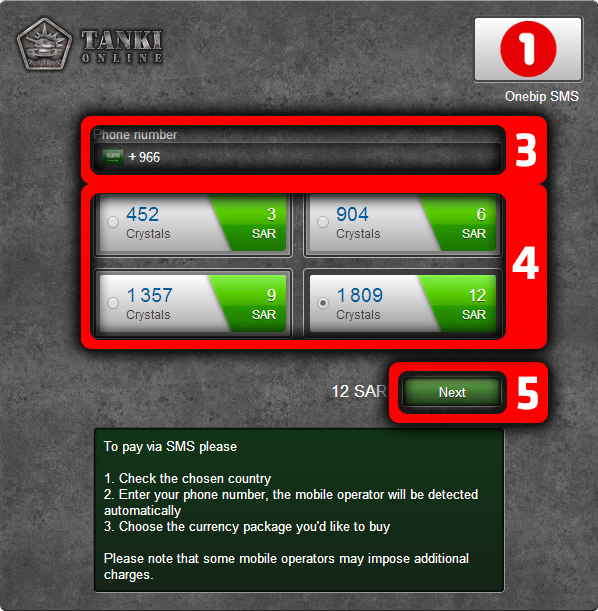 If there are any other, additional steps, just follow them by pressing 'Next'/'Confirm' or following the instructions shown on the screen or sent to you via SMS.
If you did everything correctly, the crystals you bought should appear in your account soon, once this happens, you will see this window: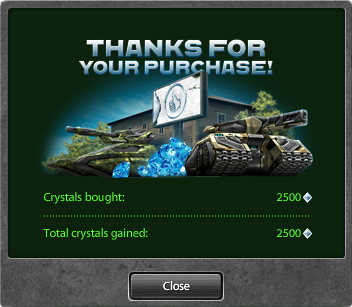 Having problems? Check What to do if you paid the money but did not get the crystals