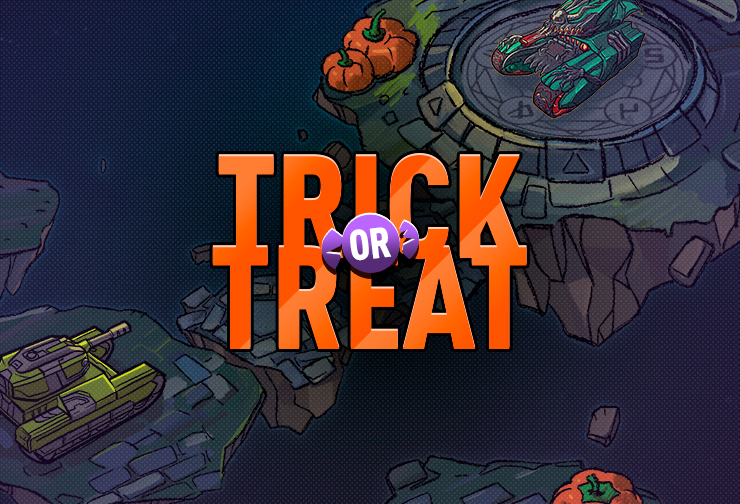 Hello, tankers!
Well, it's time to tell you a terrible secret!
On October 29th Tanki's spirits will invite you on an exciting and dangerous adventure! Are you ready? If so, then read carefully, in order to spend your time well and earn some cool prizes!
Beginning tomorrow, on the special website, we will start a new «Trick-or Treat» mini-game that will last a whole 24 days! From October 29th 07:00 UTC until November 22nd 02:00 UTC, you will be able to conquer demonic islands in the underworld and receive prizes as a reward!
In order for your tank to move between the mysterious islands, it needs to be fueled by lollipops.
Lollipops
You can earn lollipops starting from October 29th 02:00 UTC in several ways:
Completing daily missions;
Purchasing the special Halloween bundles and certain premium and tankoins offers in the shop
Taking gold boxes (in addition to gold boxes we will have lollipop boxes).
You can track the number of lollipops that you've earnt on the event's website from October 29th 07:00 UTC.
Important: The «Trick-or-Treat» mini-game's website is only available on PC, you cannot enter it from mobile devices. However, you still can earn lollipops by playing the mobile version of the game.
Special offers with lollipops
From October 29th 02:00 UTC until November 22nd 02:00 UTC the following special offers will be available in the game:
Special «Boo!» offer
15 Ultra Containers
10 coinboxes
20 lollipops
Special «Pumpkin destroyer» offer
210 Ultra Containers
80 gold boxes
160 lollipops
Animated «Cucurbita Pepo» paint
Game Mechanics
To start playing, you must log into the mini-game website using the username and password from your in-game account. If you use Facebook to log in to your account, you will need to contact our customer service to get a password of your account to enter the website.
Then, you will need to earn lollipops which will allow you to move from island to island, and as a reward, you will receive cool in-game bonuses including:
Game participant paint;
Crystals;
Batteries;
Gold boxes;
"Nuclear Energy" supply;
«Crisis» drone;
«Paladin XT» skin;
Updated Firebird «Demonic» skin;
Wasp «Demonic» skin.
Many, many tankoins;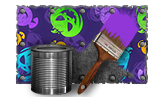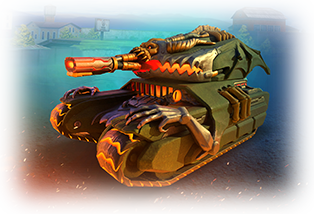 Steps
The mini-game map consists of many islands, each of which will contain either sweet or nasty surprises. For each turn, you can move up to two islands. Sometimes there are special islands along the way — «Fortune Islands». By entering them, you can move either one or two islands forward, or go back a few islands. Each turn consumes 8 lollipops.
Prizes
For every island that you pass, you will earn prizes. Prizes will be added to your personal vault but you will get them on your in-game account after completing a full circle and reaching the starting point – the main island. You will not confuse the main island with anything else, since after you pass each island and finally reach the main island, a destroyed bridge will appear next to it. The destroyed bridge consists of three parts. As you rebuild the bridge, you will get the most valuable prizes of the mini-game!
For the first part of the bridge, you will get «Nuclear Energy» supplies.
For the second part of the bridge, you will get the Crisis drone and the Paladin XT skin.
Finally, once you complete the third part of the bridge, you will get the updated Demonic skins for both Firebird and Wasp!
Important: At the end of every next round (4th, 5th, and so on), the main prize will be a great mountain of tankoins – 25,000!
See you tomorrow in the spirit world!
Discuss in the forum