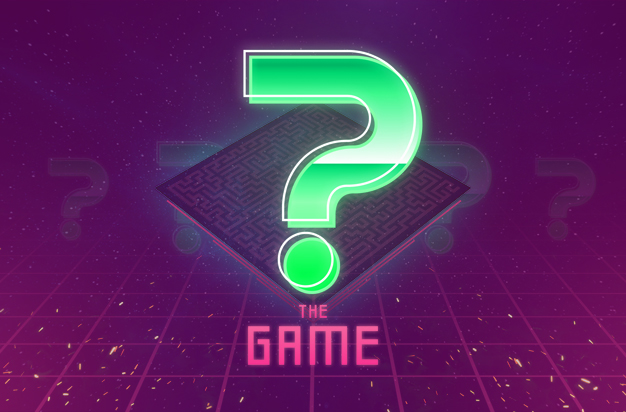 Hello, tankers!
Welcome to the GAME, a traditional quest in which any tanker can win containers, supplies, premiums, Tankoins, drones, a «Dream Tank», and even a Nokia 3.2 smartphone.
For those who are not familiar with our quests, the GAME is a series of riddles and puzzles which will take place over the course of four days. Each day of the quest kicks off at 09:00 UTC with a special video in which you must find the first clue (or clues). Then you must solve all the tasks and riddles, guess the word of the day, and enter it on the special website.
Registration for the quest starts tomorrow, February 19, at 09:00 UTC. Do not miss it!
This year's edition of the GAME will feature a «Blast to the Past» theme. We really hope that you enjoy it!
At the end of last year, we had to say goodbye to Flash. But this technology brought us a lot of good moments and happy memories – it was where Tanki was born. We decided to dedicate this game to Flash and remember how it all began 😉
Attention to detail and intelligence will be your main allies as you work your way through this four-day quest. Good luck!
The quest will take place from February 20 until March 1.
Calendar
Registration Opens – February 19, 09:00 UTC.
The GAME begins (First video is released) – February 20, 09:00 UTC.
Day 2 of the GAME – February 21, 09:00 UTC.
Day 3 of GAME – February 27, 09:00 UTC.
Final day of the GAME – February 28th, 09:00 UTC
Final day to register – February 27th at 20:59 UTC (from that moment on, it will no longer be possible to join the quest)
Special site stops accepting the fourth keyword of the GAME – March 1, 09:00 UTC
Special site stops accepting all keywords – March 1, 20:59 UTC
Winners are announced and prizes are distributed – March 3, during the day
To participate in the quest, you need to register on the website of the GAME. To do this, enter your nickname and password from your "Tanki Online" account.
Important: if you authorize in "Tanki" through Google, Facebook or other platforms, you can register in the GAME only after you set a password for your account. To do this, contact our technical support at help@tankionline.com.
By completing the quest, you earn game points. The faster you give an answer, the more points you earn. You will have the chance to enter a keyword only once each day.
The first participant to give the correct answer gets 100 points. The second gets 99, the third gets 98… the 90th and subsequent ones get 10 points each. If you enter an incorrect word, you will be able to correct the mistake on the last day of the "GAME". For such answers, you receive 5 points.
You will know your total score after entering all the keywords.
Prizes
The player with the most game points will receive 500 units of each supply*, 1 000 Tankoins, 300 batteries, 100 containers, a week of premium subscription, a «Dream Tank»** and a Nokia 3.2 smartphone.
Second place will receive 400 of each supply, 700 Tankoins, 200 batteries, 70 containers, 5 days of premium subscription and a drone of their choice***.
Third place will receive 300 of each supply, 500 Tankoins, 100 batteries, 50 containers, 3 days of premium, a drone of their choice***.
4th-10th place: 200 of each supply*, 200 Tankoins, 100 batteries, 30 containers, and 2 days of premium subscription.
11th-100th places: 50 of each supply*, 50 Tankoins, and 10 containers.
All those who did NOT make it to the top 100 and scored 30 or more points will receive 5 containers and 20 units of each supply*.
Tankers who score at least 20 points will receive 10 of each supply*.
Players who do not manage to guess all the keywords will not receive a prize.
* — repair kits, double damage, double armor, speed boost, mines
** «Dream Tank» — fully upgraded turret, hull and protection module, available to the player at their rank
*** — fully upgraded
Ask questions about and discuss the GAME in the forum topic.
Good luck!
Discuss in the forum