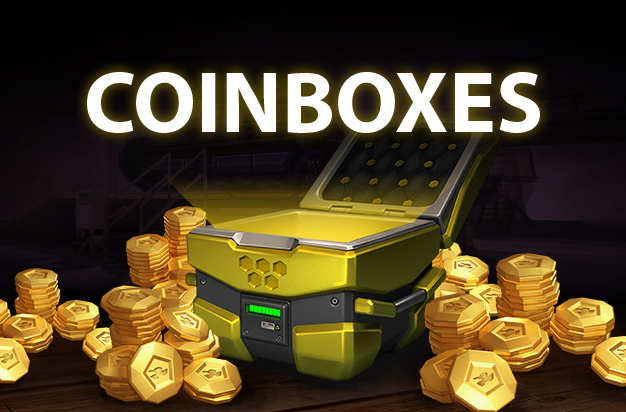 Tankers!
Coinboxes are returning to the Shop for a limited time.
For the duration of our New Year 2020 event, you'll be able to buy these special containers that will randomly drop a cool reward, including bundles of crystals or supplies, or even up to 100 000 Tankoins!
Here is the full and updated list of prizes:
Crystals x1000
Speed boosts x30
Mines x30
Double Armour x30
Double Damage x30
Tankoins x1
Crystals x2000
Repair kits x30
Batteries x15
Tankoins x10
Crystals x5000
Tankoins x30
Tankoins x40
Tankoins x50
Crystals x15000
Tankoins x100
Tankoins x200
Tankoins x300
Crystals x30000
Tankoins x500
Tankoins x1000
Tankoins x2000
Tankoins x3000
Tankoins x100000
We've also prepared a special animated paint for players who manage to get the legendary 100k Tankoins drop.
This is your last chance to get this exclusive paint.
After the festivities are over, we will hand out the paint (on 10th January 2020 during the day) to all those who got the big prize, and from then on, the paint will no longer be available anywhere else — not in Coinboxes, not in Containers, not it the Shop. Nowhere.
Coinboxes will be available in the Shop from 02:00 UTC on December 20, till 02:00 UTC on January 9.
Check them out, and may the odds be ever in your favor!
Discuss in the forum