Prepaid Cards
Go to the Payment page.
1. Click on the Prepaid cards button.
2. After that you will be redirected to the site of the payment system you've selected.
Buying through paysafecard processor.
1. Choose your country
2. You have 2 options after that:
2.1 Pay by entering the 16-digit code of the purchased Paysafecard card, agreeing to the terms and clicking "Pay".
2.2 Create your own paysafecard account and pay by entering your login and password.
3. If there are any other additional steps, just follow them by completing procedures described on the screen and pressing 'Next'/'Confirm' or similar.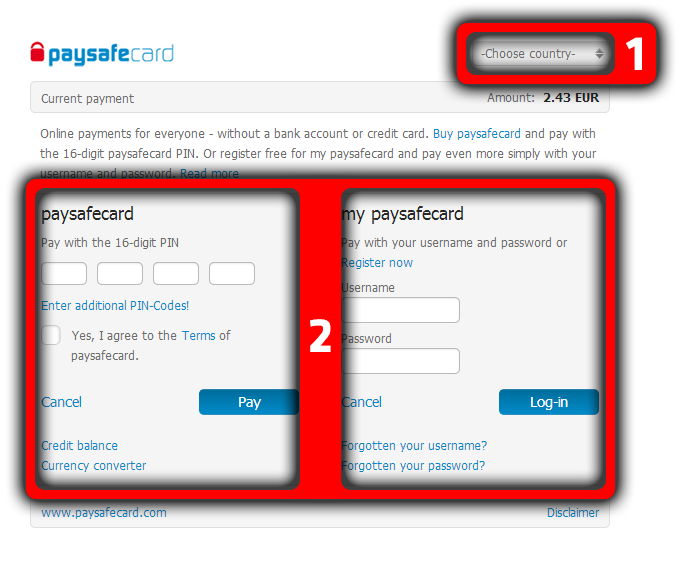 Buying through Ukash processor.
1. Select the item you'd like to purchase, and select CashU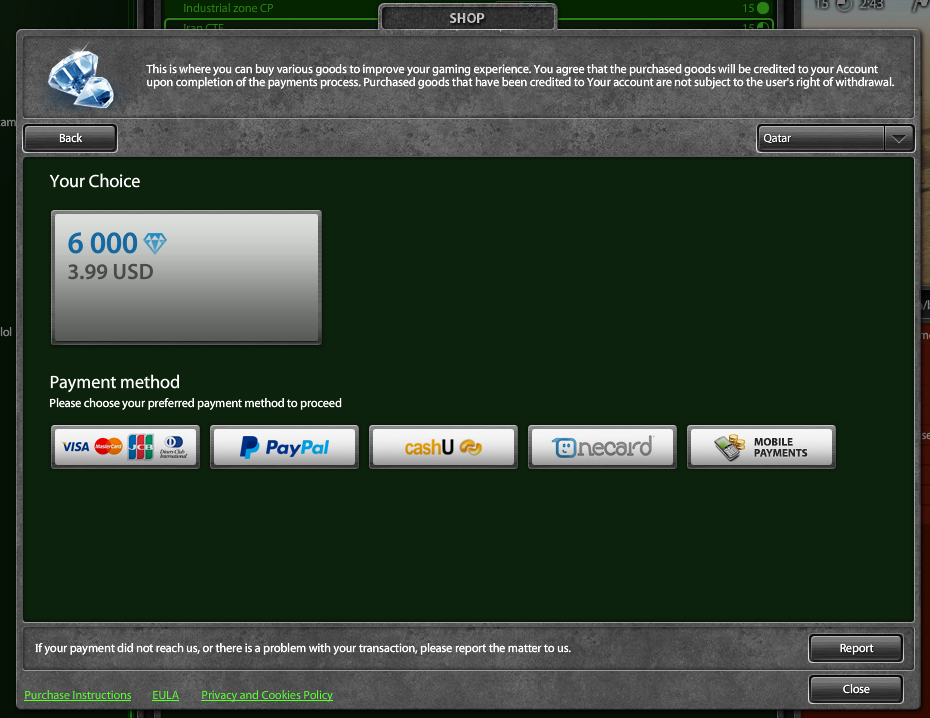 2. Confirm the purchase details by clicking "Proceed"

3. Fill in your email address and CashU password in the respective fields, and tick the box next to "I'm a human".
4. Click the "Pay" button.