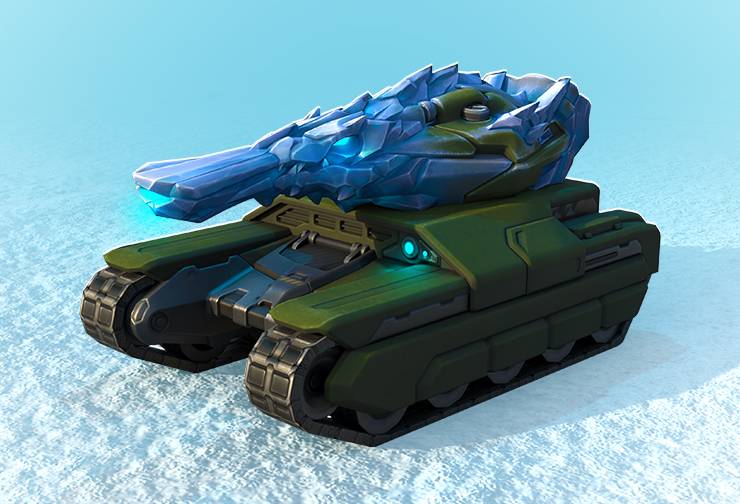 Hello, tankers!
During the celebration of Lunar New Year, a skin from the new exclusive «IC» series will appear in the game.
The skin's aesthetics will not leave you indifferent!
You can only get this skin by passing the 6th checkpoint in the «Tanki and The snow trap» mini-game. Read more details about this event here.
«Freeze IC» is the pioneer of a new line of skins!
A thick covering of ice, taken from a remote Antarctic glacier, instils in enemies a chilling fear and frozen terror. Sculpted by master craftsmen, the imposing figure of an ice wyvern penetrates deep into the soul of opponents – their hearts rendered blocks of ice with a single glance, left without mind or reason, becoming an aimless, lifeless hulk. Let the enemy witness the full might of this icy beast!
If you want to add this unique skin to your collection, join the celebration and take part in the «Tanki and The snow trap» mini-game!
Discuss in the forum