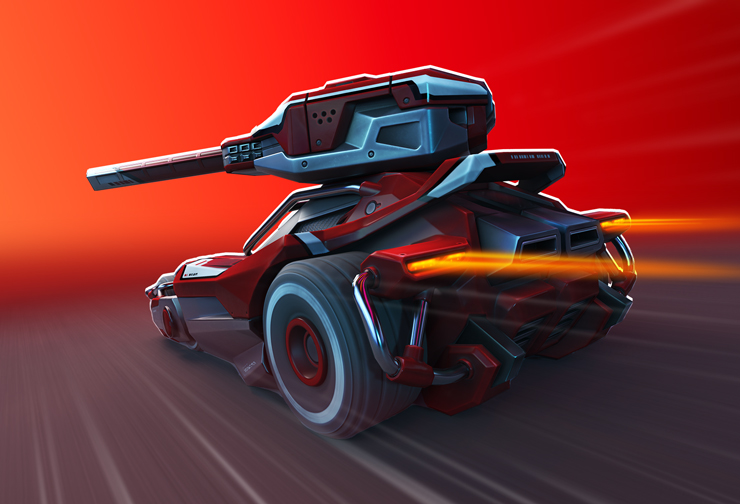 Hello, tankers!
We keep working on the beloved collection of GT skins. Today we present new skins for the legendary Dictator Railgun combo!

Level 16
Railgun
GT

Level 20
Dictator
GT
The GT skins are specialised versions of their tank counterparts, modified specifically for the highway, and they are not afraid of any distance. You can travel far with ABS, cruise control, air conditioning, a high tech multimedia system, and… a pine tree-shaped air freshener for good luck!
All participants of the TankiFund event will get these skins if the fund reaches level 16 (for Railgun) or even level 20 (for Dictator).
It is worth it to fight for such prizes, isn't it?
Take part in the «TankiFund» and add these awesome novelties to your Garage!
Discuss in the forum