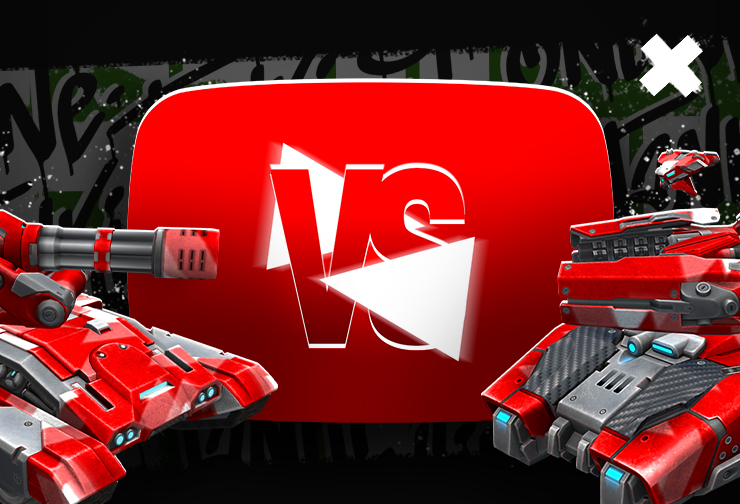 The time has come to support your favorite YouTubers!
Starting from May 5th, the top YouTubers who are partnered with Tanki will clash in a fierce battle, from which only one will emerge victorious!
Rules
From May 5th 5 PM UTC till May 6th 5 PM UTC, all YouTubers taking part will be given a brand new account, and during those 24 hours they must rank up as much as they can, to show which one of them deserves the title of the Strongest YouTuber in Tanki Online!
The winner is the YouTuber whose account has earned the most experience points at the end of the event.
Prize
The winner of this event will receive 10 000 Tankoins.
Follow the event on the participants' channels.
English-speaking authors
Russian-speaking authors
Also, you can follow the participants' ratings on a special page on the YouTuber TO website.
Information on the website will be refreshed every 30 minutes.
Good luck to all participants! And may the strongest one win!
Discuss in the forum