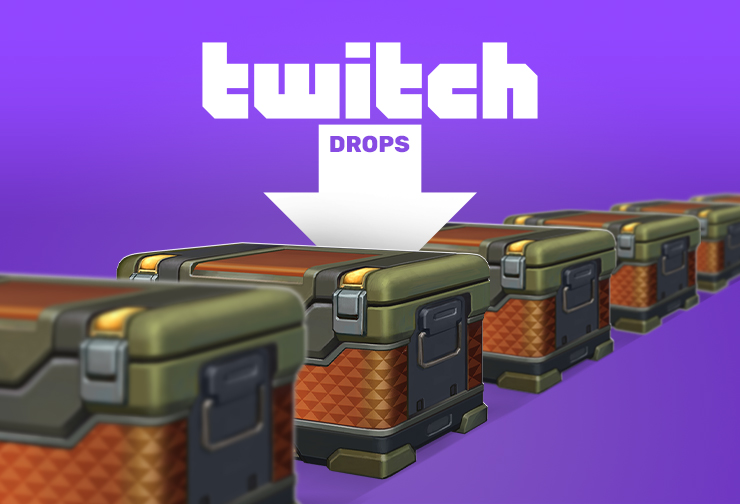 Hello, tankers! We have cool news for you.
As we announced earlier, eSports livestreams have moved from YouTube to Twitch. There are a lot of benefits we got from this migration, some available for you!
During the last months, we were showing promocodes on our livestreams and everyone could get a reward for watching those livestreams by activating the promocode in the game.
Now we are ready to present a better solution — the Twitch Drops feature.
It lets us run special promotional campaigns for our viewers, meaning you can automatically receive rewards for watching our broadcasts.
Link your Twitch account right in the game settings, watch our livestreams and you are guaranteed to receive the rewards! You can read more about how Twitch Drops work on our Wiki page.
Broadcasts will usually be held in the evenings:
From 5 PM UTC till 6 PM UTC
From 6 PM UTC till 7 PM UTC
Follow the in-game news as not to miss our broadcasts!
Join a livestream, watch at least 20 minutes (there will be a special window where you can keep track of your progress, or you can do in the special «Drops» page on Twitch), enter the special «Drops» page on Twitch, press the «Claim the reward» button, enter the «Containers» menu in the Game, and get an Ultra Container for each livestream!
Thank you for being with us!
F.A.Q
Q: How to link my account?
A: To link your Twitch account to your game account, you need:
1. Open the game's Settings, and choose the «Account» section.2. Press the «Link» button. A new window will open, and you will need to enter your Twitch account credentials.
Q: Which channels should I follow to not miss the livestreams?
A: Our official eSports channels:
IMPORTANT: it doesn't matter how many channels you watch simultaneously, you can get the reward only once. It is not possible to get one reward for RU livestream and another one for EN livestream at the same time.
Q: Why are there 2 channels for each locale?
A: One of them is the main channel, and another one is used if we do not manage to finish the first livestream, and it is time to start the next one. In this case, the second livestream will be on the second channel.
Q: When will be the next livestream?
A: Follow our channels, and you will get a notification from Twitch app on your smartphone (if you have the Twitch app installed).
You can find answers to other questions on our Wiki page.
Discuss in the forum