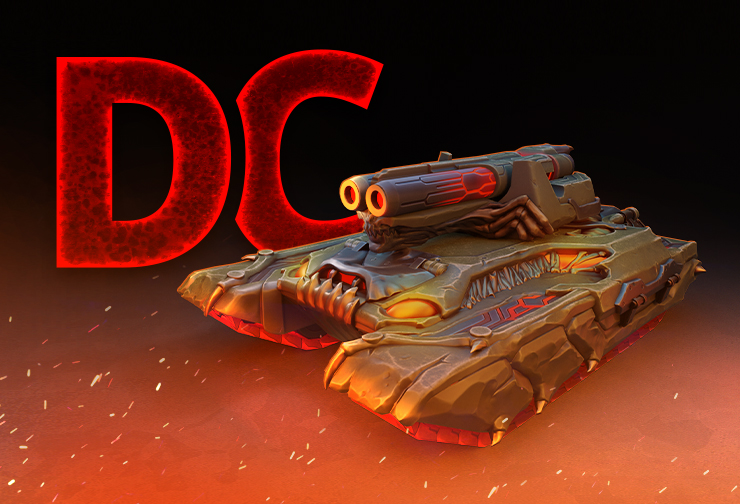 Hello, tankers!
As a part of this year's Halloween celebrations, we bring you the new exclusive themed Demonic series skins for Viking and Hammer with amazing detailing!
You can get them for reaching the 5th and the 6th checkpoints of the «Trick-or-Treat» mini-game. You can read more about it in the special announcement.
These skins are an essential attribute of a Halloween party and they will set you apart on the battlefield. Their appearance amazes with their beauty, frightens your opponents, and draws the attention of all players in a battle.
The new skins are a nice addition to the loved by many series: harsh, dangerous, terrifying, piercing with a killing gaze that one remembers forever. Decorated with skulls of their victims and sharp fangs covered with fresh engine oil, they will be remembered for a long time.
If you want to replenish your collection of Demonic skins, join the celebration and take part in the «Trick-or-Treat» mini-game!
Discuss in the forum