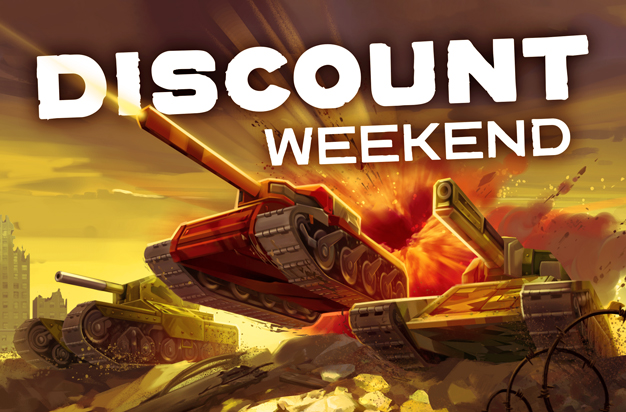 Tankers!
The long-awaited Discount weekend returns to Tanki! This is the right time to purchase everything you've been saving your Tankoins for.
Discounts
Can't call it a holiday if there are no discounts.
02:00 UTC July 15th — 02:00 UTC July 16th:
30% off in the Shop on crystals, gold boxes, product kits, stars, and containers.
02:00 UTC July 16th — 02:00 UTC July 17th:
30% off in the Garage on turrets, hulls, modules, augments, drones, supplies, and paints.
02:00 UTC July 17th — 02:00 UTC July 18th:
30% off on Upgrades and 50% off on their speedups.
Special mode
From 02:00 UTC July 15th till 02:00 UTC July 18th:
The special «Ace Combat» mode with flying Hoppers and fast-aiming Strikers returns, giving you a chance to catch more and more gold boxes.
Battle settings:
Mode: DM
Maps: Highways, Madness, Skyscrapers and Future
Turret: Striker
Hull: Hopper
Bonus Boxes: ON
Upgrades: OFF
Augments: OFF
Gold Boxes: ON
Equipment Change: OFF
Overdrives: ON
Supplies: OFF
Nuclear Energy: OFF
Smart Supplies: OFF
Drones: OFF
Protection Modules: OFF
Groups: ON
Ultra Containers
The rare new «Scorpion» turret and the brand new «Wyvern shells» augment for Thunder awaits you in the Ultra Containers. Open them to get valuable rewards!
NEW «Scorpion» Mk1 turret
NEW Thunder's «Wyvern shells» augment
Thunder's «Salamander shells» augment
Firebird's «Magnetic mix» augment
The luxurious HD version of the Crusader XT skin;
Exclusive Ultra skins for Vulcan and Viking
The famous «Crisis» drone and «Armadillo» module;
And everything else that can be obtained from regular Containers!
Special offer
Do not miss the special offer we have prepared for you.
Special «Daily Tankoins Pass» offer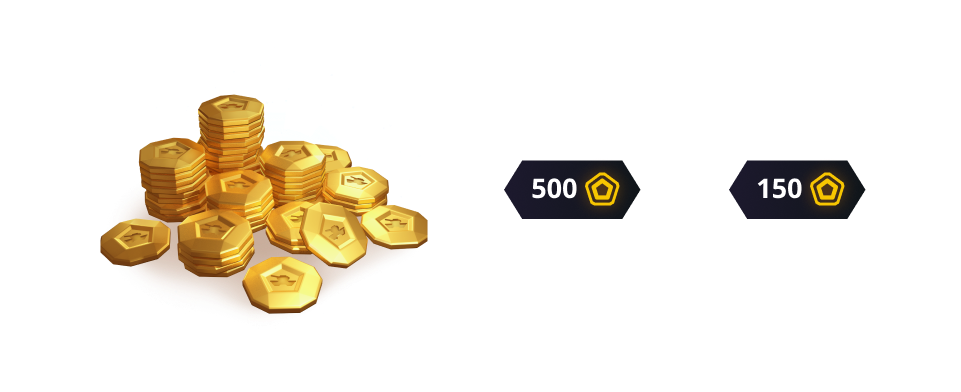 Earn 500 Tankoins instantly
Earn 150 Tankoins each day for 30 days upon entering the game
Boosted Funds and Experience
During the weekend, get boosted funds and experience for every matchmaking battle! That's a great chance to rank up faster and gain access to new items, as well as to obtain more crystals to upgrade your Garage!
Themed Decorations
Throughout the 3 days of the event, we'll have themed decorations in the game:
A holiday-themed skin for cargo drones;
Festive paint;
Holiday-themed gold box drop zone;
Festive loading screen;
Holiday-themed billboards on all maps.
So get ready to jump into the fray for three days of blazing combat starting with the server restart on Friday, July 15th.
Discuss in the forum