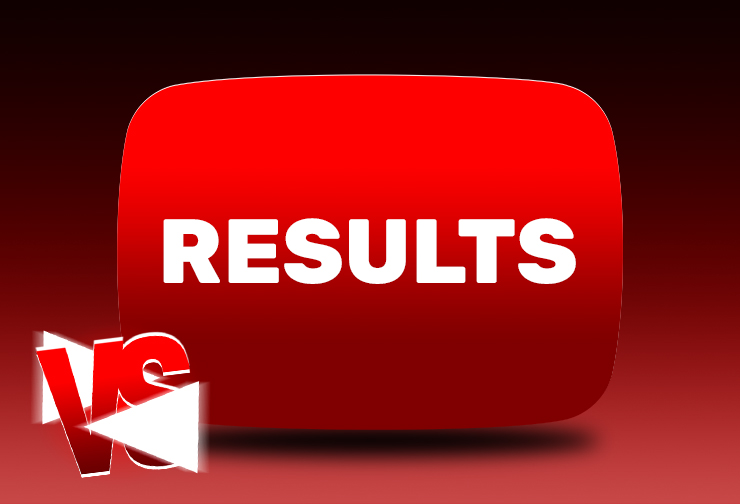 Hello, tankers!
It's so symbolic that on Valentine's Day the «YouTuber Battle» ended and peace reigned in Tanki Online again. We would like to say that friendship won, but in this battle, there could be only one winner, and it is Jumper! Congratulations to the YouTuber and his fans!
Thank you for being with us throughout the battle and actively supporting your favorite YouTubers!
Just look at the achievements of the most excited fans:
1st place: Jumper
BbIcoKoBoJIbTHbIu 15 230 stars
Tema 10 676 stars
Mr.BaHbKa123 10 356 stars
2nd place: Waider
RED_GREEN_BULLY 7 264 stars
K_A_T_Y_A_3 7 114 stars
BraTTT_FGC 6 756 stars
3rd place: JERRYYY21
MECTb_JERRYYY 10 267 stars
AVTODAN 9 648 stars
MooNx 7 532 stars
4th place: Taspens
M1as_Secret 7 342 stars
Celestial 6 430 stars
Blazing 6 382 stars
5th place: BigTanks
sadasdaffs1 7 586 stars
Miss_CT.CJI.OPOBD_N7 7 506 stars
master888637 7 015 stars
6th place: Quirky
Patronized 6 754 stars
M_A_N_U_N_I_T_E_D 6 724 stars
D-E-N 6 712 stars
We hope that you liked our event! The prizes are already sent to all accounts of the participants!
See you soon!
Discuss in the forum