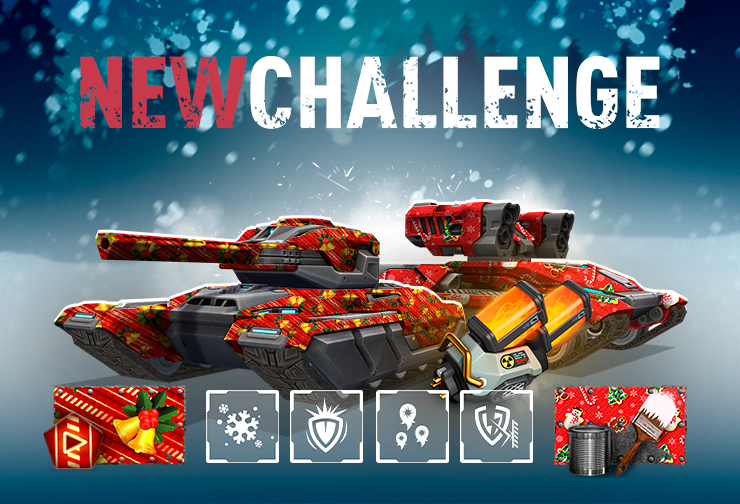 Details:
Event: December 2021 Challenge Part II
Starts: Thursday, December 16th at 02:00 UTC
Ends: Saturday, January 1st at 02:00 UTC
Tankers!
The new Challenge starts tomorrow (Thursday, Dec 16th).
Important: From January 2022, individual Challenges announcements will no longer be published, as they are regular events with the same details — start /end dates and occasionally recurring rewards. Information about new prizes, as before, will appear in the game and on the Wiki. Any other changes, such as a new combo pass or special bundles released specifically for completing challenges, will also be found in the game.
Silver tier
Containers, crystals, weekly containers, and a lot of supplies are among some of the prizes in the silver tier. All of them are available for free, including the last one – The unique «Nuclear Energy» supply.
Gold tier
Gold tier prizes are available only for Battle Pass owners.
Top prizes of the Gold tier:
The unique «Nuclear Energy» supply
Ricochet's «Super-smart minus-field» augment
Titan's «AP Immunity» augment
Animated and regular paints
In addition to the top prizes, you also can get tankoins, common containers, and the updated weekly containers.
Under the Tree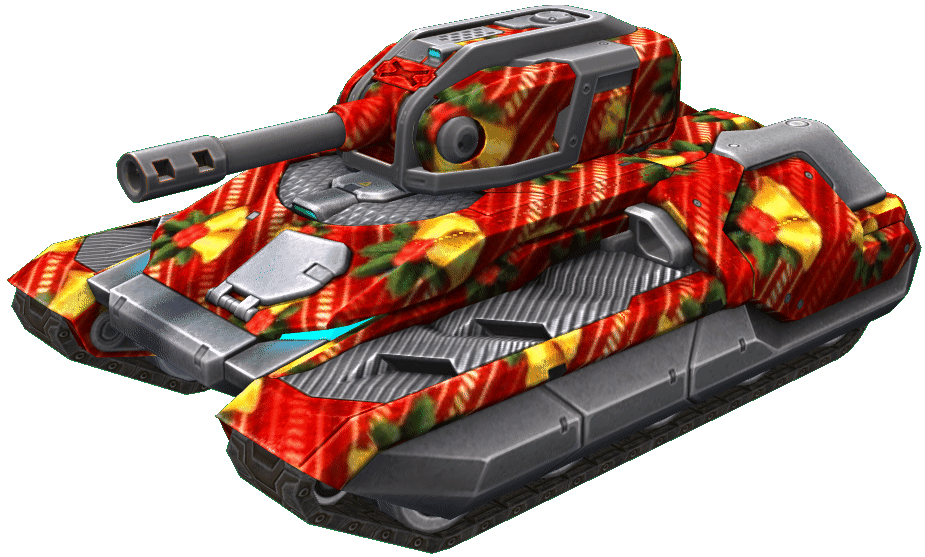 There is also a new regular paint to snatch up:
Christmas Eve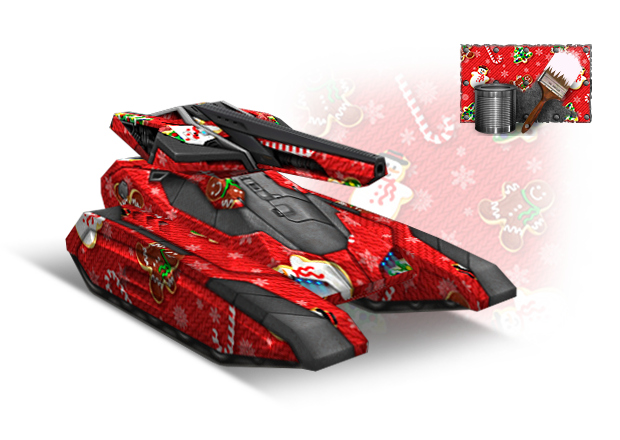 Important: Due to some technical issues, the paint texture is temporarily replaced with a texture of the «Cake» paint till December 17th. We apologize for this inconvenience.
Battle Pass and Combo Pass
As previously mentioned, to get prizes of the Gold tier you need to have the Battle Pass. Its price is 700 Tankoins. If you complete all the steps of the Challenge you can get rare and valuable augments, paints, containers, and tankoins.
Stars
The number of stars you need to get in order to complete the challenge is 3000 stars.
Special «Momentary Progress» offer
During the first 5 days of the Challenge, you have an opportunity to give yourself a head start by purchasing the special «Momentary Progress» offer that includes the «Battle Pass» and unlocks the 12 tiers of the Challenge!
You can get this exclusive bundle for a cool 1400 tankoins.
How to complete the challenge faster
You can always snatch a Stars Bundle from the Shop and give yourself a nice boost. Don't let those cool top tier rewards slip through your fingers!
And with Premium Pass you will receive twice as many stars for each battle!
So, log into the game on Thursday (December 16th) and start collecting those Stars!
Discuss in the forum