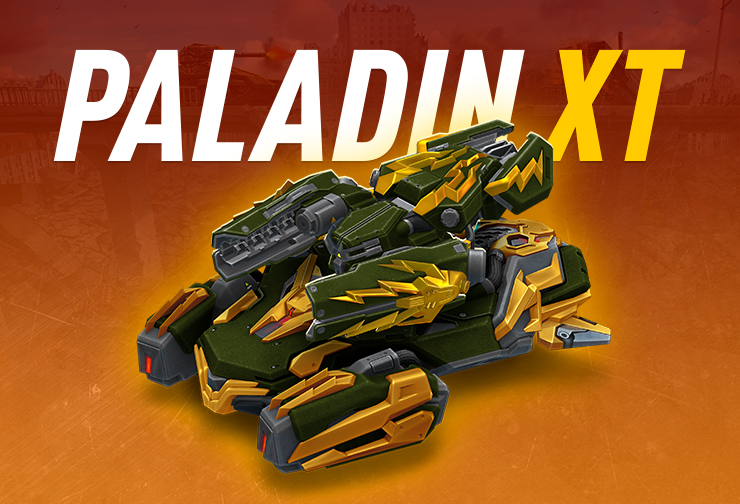 Hello, tankers!
With the server restart on November 19th, an exclusive XT skin for the beloved Paladin will appear in the Ultra Containers.
A true lover of opulence definitely won't miss this novelty; a collector will do anything to get their hands on this skin.
While creating this Paladin XT skin, designers were inspired by Ancient Roman history. Numerous wars and battles were forcing warriors to adjust to changing circumstances.
The golden shape of a knight on the front side of the skin reminds players of the warlike nature of this hull despite its luxurious outward appearance – Paladin is truly a warrior on the battlefield.
You will be able to get this skin exclusively from Ultra Containers.
Earn or buy them for a chance to obtain this unique skin and win battles!
Discuss in the forum