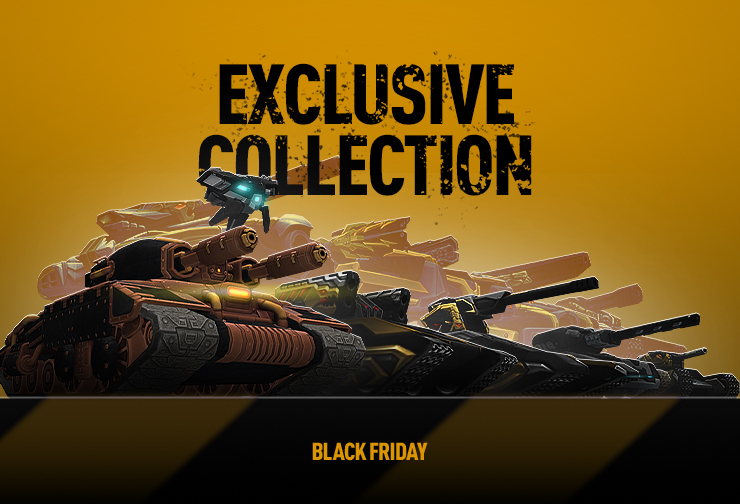 Hello, tankers!
The biggest sale of the year is coming to «Tanki Online»!
You can get special skins, which are no longer available for purchase, on Black Friday!
For three days, starting from November 26th 02:00 UTC till November 29th 02:00 UTC, We will add these special skins to Ultra Containers:
Special Ultra skin for:
Striker
Vulcan
Thunder
Railgun
Gauss
Hornet
Viking
Hunter
Mammoth
Golden XT skin in HD for:
Tesla
Hopper
Paladin
Crusader
Ares
Unique «SteamPunk» skins for:
Don't miss your chance, and assemble your exclusive collection!
Discuss in the forum