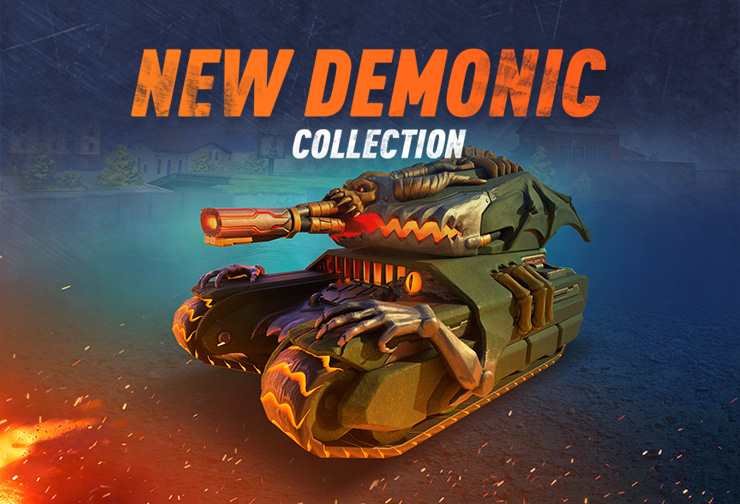 Hello, tankers!

A surprise awaits lovers of bright images!
With this Halloween celebration, exclusive Demonic themed skins for Wasp and Firebird will appear in the game with stunning detail!
These skins will now only be available in the «Trick or Treat» mini-game.
Read more about it here.
These skins are a must-have for the Halloween party and will set you apart on the battlefield. Their appearance amazes and attracts, so it will always be terribly fun next to you.
When you first set eyes on the unique coating of these skins, you might be quite surprised at the materials used: the eye of an ancient owl, the hand of an evil hater, all wrapped around the cloak of a bat. Yes, these are decorations, but the owner of such skins will undoubtedly amaze everyone.
After completing the mini-game, these skins can no longer be obtained and may no longer appear in the game.
Important: nothing will happen to the old Firebird «Demonic» skin; it will remain in current owners' accounts.
So if you want to get this collection of unique Demonic skins, join the party and try your hand at the «Trick or Treat» mini-game!
Discuss in the forum