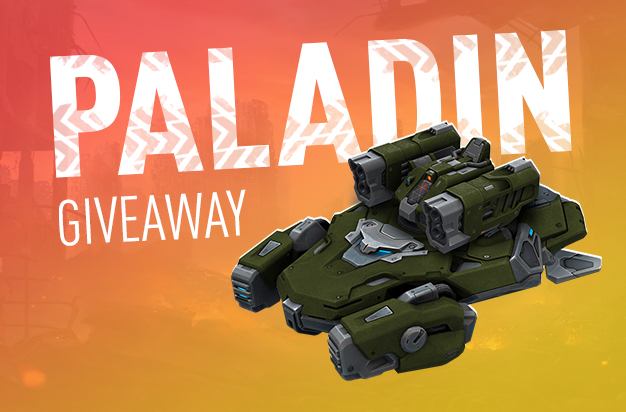 Tankers!
The Paladin Giveaway has come to its conclusion. Here are our winners.
Congratulations and thank you all for participating. Hope you had fun!
Well done everyone and thank you all for participating in Paladin Giveaway! The prizes will be sent out tonight, on September 20th.
Original announcement
Attention, tankers! We are launching a hot new contest!
Do you want to be the first to get your hands on the new Paladin hull?
Don't miss our super giveaway!
You can participate in it on any of the following social media platforms. Just click one of the links to find out what to do next:
The contest will last till 1 PM UTC on September 20th. On the same day, we will choose a total of three winners among all the comments on each of the social media platforms and will give away the new hull to the lucky winning tankers.
Participation in this contest is a great chance to get early access to new content before other tankers!
Note:
You may write more than 1 comment
Winners will get Mk1 modification of the hull
The Administration will choose the winners by an internal voting process
The contest is held in accordance with the General Rules for Promotions and Contests (https://tankionline.com/en/general-rules-contests-promotions/).
Good luck to all participants! We await your comments!