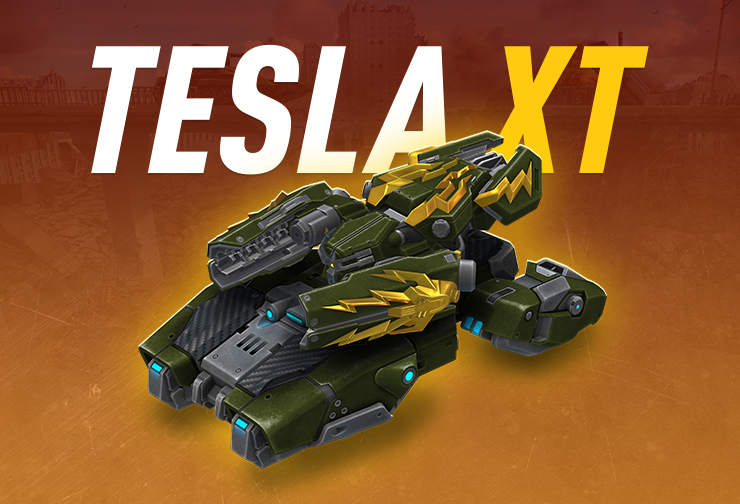 Hello, tankers!
With the servers restart on July 30th, the inimitable «Tesla XT» skin will appear in the game!
To get this unique novelty you need to purchase the updated ultra containers. Open them and you will have to be lucky to get the new skin and then you can go straight into matchmaking battles and decapitate your opponents with your appearance! Haven't got Tesla yet? No worries, get the skin first and equip it when Tesla becomes available for crystals. It will happen so soon that you won't even see dust on your skin.
The concept of this XT skin was taken from a few blank yellow pages found in the collection of blueprints from the famous inventor Nikola Tesla. Accidentally, a citrus solution was spilled on the pages. As it turned out, it was not in vain. A chemical reaction happened and some notes appeared on the pages. They say that the gold used for this skin completely changes its characteristics. During the experiments, these high voltage charges endured continuous exposure to balls of lightning, forging a totally transformed turret. Not only does the Tesla XT feature a more luxurious gold-plated look, it also boasts an improved transfer of electric current.
Discuss in the forum