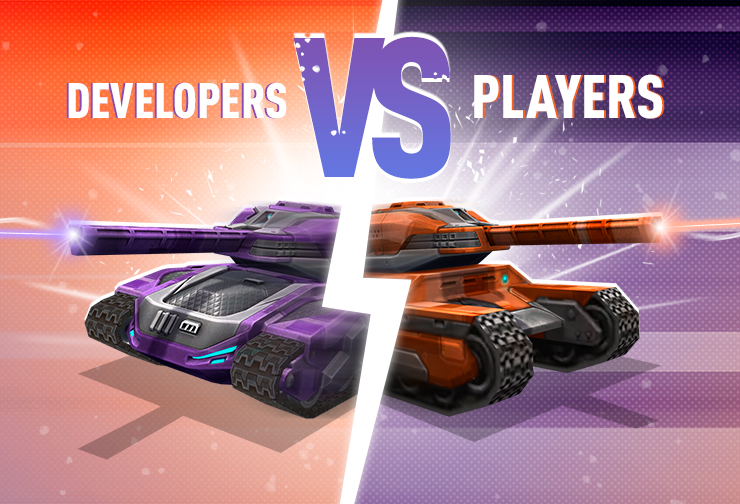 The legendary «Developers vs Players» battle has come to a close.
Even though we lost, we enjoyed the process of preparing this event and the battle itself. Thanks for participating!
We never stop admiring our skillful tankers and will keep training to have a chance to win next time 🙂
So, we lost to players with a 1:2 score.
Prizes for participating and for cheering have already been issued.
Share your feedback about this event in the comments and suggest some ideas for the next battle. Should we play against players or helpers next time? Should it be XP/BP or another format? What other events would you like to take part in?
Thanks again, it was cool! Enjoy the weekend!
Discuss in the forum