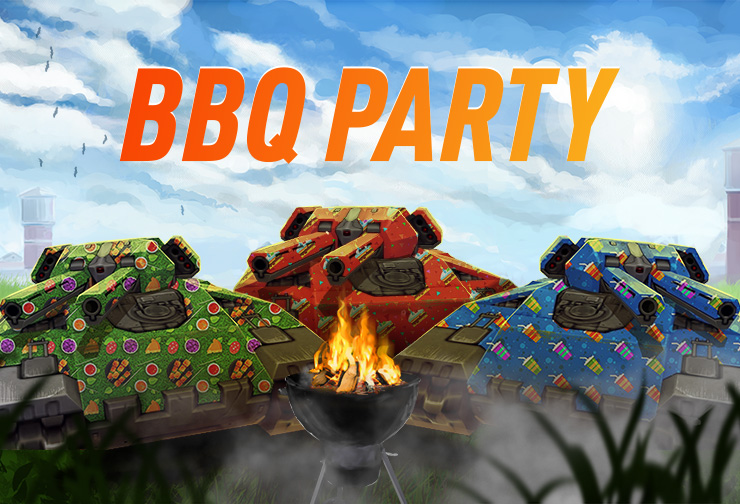 Tankers, we hope you didn't forget that this weekend we will be having a special "Solo Juggernaut" mode on the Dusseldorf, Berlin and Kungur maps.
Reminder: the special mode will be available from May 7th 02:00 UTC till May 11th 02:00 UTC.
And the main event of this weekend — Party!
It will take place in the special mode as well on May 8th from 09:00 UTC till 21:00 UTC.
For the whole 12 hours, you can enjoy tasty barbecues, tons of soda, and of course, a huge birthday cake. It will be loud, fun and crowded!
Your task
Play in the special Solo Juggernaut mode and destroy the tanks that are wearing the special «Barbecue» paint. It will not be an easy task to kill them all since everyone wants to take a bite out of them!
Dress-code: Well, there isn't one, but since it's a party, put on your favourite and brightest paints and skins and charge the shot effects!
Facecontrol: Special Party mission will be available from the Staff Sergeant rank and higher.
Mission: BBQ
Task: Destroy 1 tank wearing the «BBQ» paint in the special «JGR» mode in the matchmaking battles.
Prize: 150 shards and 100 stars
IMPORTANT: before going to the party, visit the «Missions > Special» section in the HTML5 or Mobile version of the game to activate your mission, or your progress won't be tracked, and you won't get your prize.
And don't forget, a little party never killed anybody!
Discuss in the forum