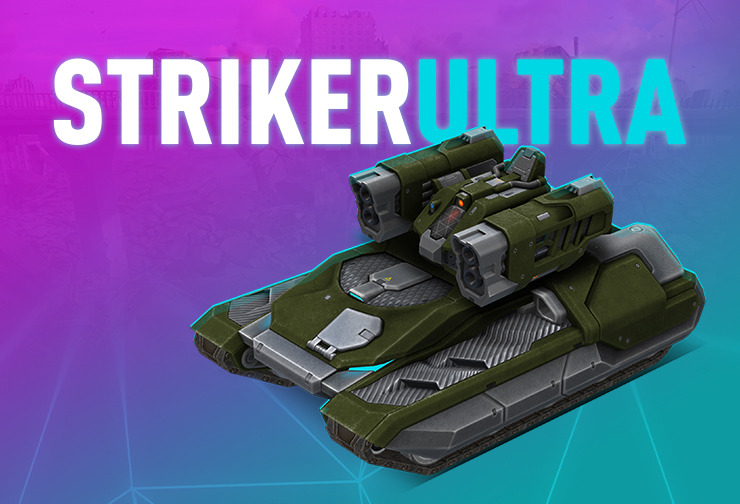 We keep modernizing the equipment!
With the server restart on April 23rd, the new «Striker Ultra» will appear in the game.
Engineers from the Tanki Design Bureau have done some impressive work. The turret has received a powerful and modern appearance, recoil animation, and smoke effect after a rocket launch.
An «Ultra» skin of the powerful anti-tank missile system highlights the seriousness of its owner's intentions. Advanced target guidance and tracking systems were used to develop it, so this rocket launcher can destroy any tank instantly.
You can get the updated version of Striker from Ultra Containers which will appear in the game during the Ultra Weekend, from April 23rd till April 25th.
Discuss in the forum