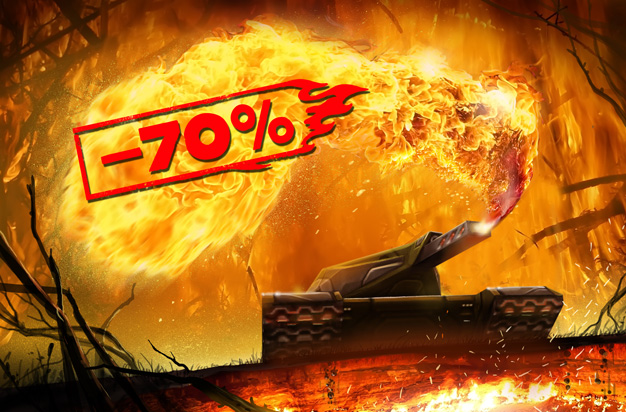 Hello, tankers!

There is nothing better than news about discounts, don't you agree?

Because of past positive feedback, we decided to bring back hot discounts into the game. Those of you who have been in Tanki for a long time probably remember 2014 and some of your best buys. Smoky and Twins were on sale at 70% off then! For those who joined us later, we will tell you what it is.


What are Hot Sales?

Hot sales are large, limited-time discounts of varying degrees that appear in the game unexpectedly. They allow you to buy a certain item (or several at once) in the Garage or Shop at a very affordable price.
These discounts may be timed to coincide with holidays or may appear in the middle of the week to benefit most active and attentive tankers!


How to get it?

We will not announce these discounts in advance, but to make sure you don't miss them, we will announce them in our social networks: Instagram and Facebook. If you want to catch all the hot sales as soon as they appear, then subscribe to our social networks and be sure to turn on the notifications!


Spoiler alert!

As a gesture of kindness, we're giving you a warning in advance: the first hot discounts will appear in the game as early as this weekend! They'll only be available for 1 hour, so be sure to turn on your social media notifications!
Let us know if you liked the return of hot sales (and similar news) in the comments below as your feedback contributes to the creation and continuation of these exciting limited-time events!
Discuss in the forum