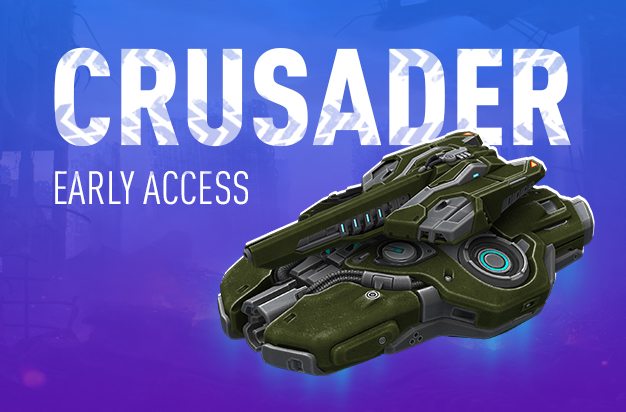 Hello, tankers!
Do you remember how we released Ares? It was a real revolution in the tank construction! The engineers did not just create a hovering machine – they lifted a heavy hull into the air!
It was a rapture. Just a brief moment after Ares, Hopper was released – a fast, light, and maneuverable hull, which went against all the usual stereotypes about tanks. It jumps, it stuns, and it has insane speed.
Obviously, the hover hull class missed one more category – the medium hull. A tank of this type should be equally good in both attack, and in defense. It should have a balance of armour and speed.
This hull should be the golden middle ground between Ares and Hopper. We could not stop our engineers here.
Meet Crusader!
Features:
It has its own gun, which fires with the activation of the overdrive.
The movement speed is inbetween Ares and Hopper.
To improve the stability of the hull, the precision of its missiles, and its handling responsiveness, the engineers gave Crusader a rather slow turning speed.
Thanks to its hovering ability, the Crusader will be hard to flip.
Overdrive features:
Meant for the destruction and neutralization of standalone targets at a long range.
The projectile fired is made out of a thick layer of ice, and is shaped like an icicle for better aerodynamics.
The missile freezes the enemy, deals insane damage and applies an "Armor-Piercing" effect.
Early access
Do you want to become one of the first owners of the new hull?
The "Crusader" hull and an elite XT Skin will be obtainable only through Ultra Containers during the early access period. Complete special missions, or buy updated Ultra Containers in the Shop until the 15th of January – as kits or special offers.
Lucky owners of Crusader, share your screenshots in the comments!
Discuss in the forum