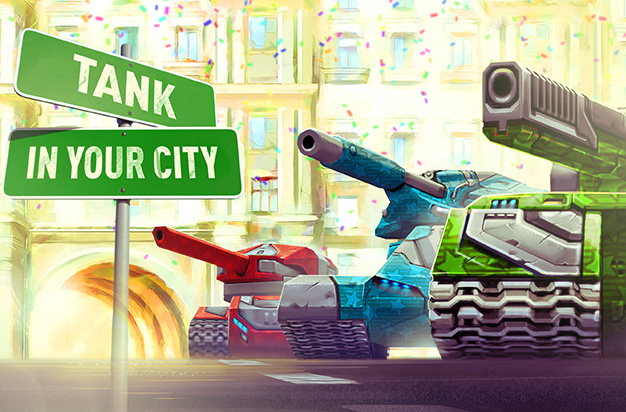 Tankers!
The Tanks in your city contest has come to its conclusion.
Unfortunately, we haven't received enough entries either to reward winners in both categories, or to have honourable mentions. Here are our winners.
Congratulations and thank you all for participating. Hope you had fun!  🙂
1st Place — Freestyle_gamer — A «Crisis» drone, 50 000 crystals and 30 containers;
2nd Place — LaszloHunor — any Augment (of those available to buy for Crystals/Tankoins) of your choice, 40 000 crystals and 20 containers;
3rd Place — tygrys — any animated paint (available from containers) of your choice, 30 000 crystals and 15 containers;
Well done everyone and thank you all for participating in Tanks in your city!
The prizes will be sent out tonight, on September 25th.
Discuss in the forum