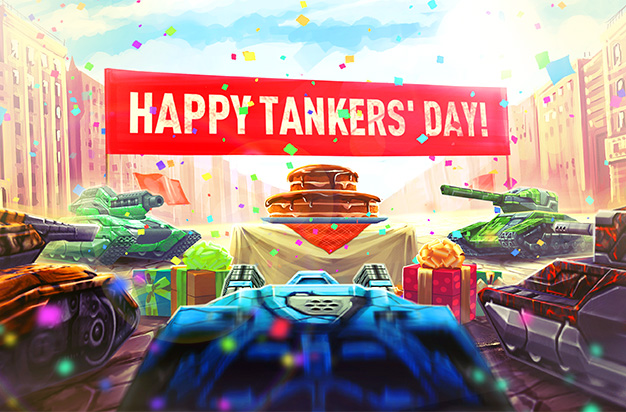 Happy Tankers' Day, friends!
As with every year, we celebrate this wonderful occasion and this time is not an exception.
Earlier this year we started a new tradition that took place during some festive events; the ability for you to send us your wishes for the game and possibly receive some cool prizes. In the past, we launched your wishes into space, blew them out over birthday candles, etc. Today, we suggest that you send us your congratulations.
To do that, you need to:
Open the special website: https://event.tankionline.com/pages/tankersday/
Login with your in-game nickname.
Write a wish for the game or for your Tanki friends.
Hit "Send" and wait for your wish to come true!
On September 18th, we will be handing out the prizes – with the help of a randomizer – to some lucky tankers that participated in the contest.
The prize pool is as follows:
a skin container
1000 tankoins
800 tankoins
500 tankoins
50 containers
30 containers
10 containers
7 days of premium account
100 stars for the challenge
200 stars for the challenge
300 stars for the challenge
Don't forget about the other in-game activities; we have a lot of them! Good luck on the battlefield!
Discuss in the forum