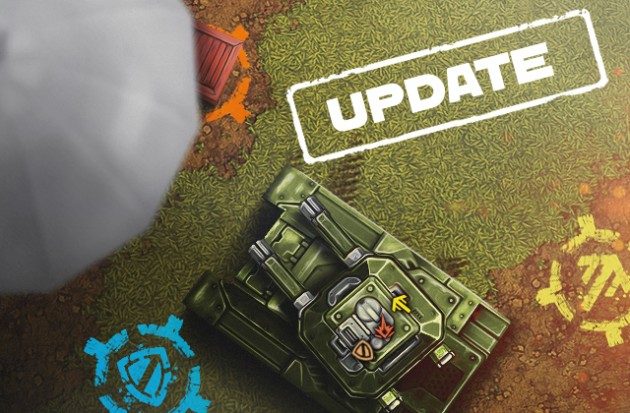 Hello, tankers!
With tomorrow's (Mar 20th 02:00 UTC) server restart, a new update will be released.
Most of the changes are for the HTML5 version only.
We have read all your feedback in the special forum topic and some changes are already being rolled out!
Improved camera behaviour in keyboard mode, brightness of lights with disabled graphic settings. Now, graphics settings will work the same way as in HTML5 and Flash.
Players, who didn't want to move to HTML5 due to camera and graphics problems  — check it out now!
Fixed lights for drop box zones.
Returned «Dynamic lights» setting.
Visibility of fake spotlight sources (lights for boxes, shots, explosions) depends on this setting.
Removed «Soft shadows» setting.
If shadows are enabled, they are always soft.
Titan's dome displaying now depends on «Soft particles» setting.
Made lights for bushes and trees the same as in Flash.
Fixed "Reset all" button in settings.
Context menu
In this patch, we improved the context menu everywhere.
Changes:
If you click on a player's nickname in game stats, you will be able to add this player to your friends list, open the player's profile or copy the nickname.
Alterations of all players will be visible in battle stats.
Lobby chat
Some players who moved to HTML5 client maybe thought that we dismissed our chat moderators, team but that's not true. Finally, we have added a special icon for chat moderators, event organizers, administrators and community managers in the chat. Friends and clan mates will also be highlighted.
Also:
When looking for previous chat messages, the window won't be scrolled anymore when new messages appear.
We fixed the bug that made it impossible to mention player's nickname a second time in chats
When writing to a specific player in chat, all messages of the player are highlighted.
When you go to lobby chats from the clan chat, the game doesn't prompt you to choose a chat channel any more
The Enter button on the NumPad-keyboard also sends messages to the chat now.
Additionally, in this patch we changed the formula used for calculating damage when a player has many multipliers enabled.
Enter the game tomorrow and check out the changes!
IMPORTANT NOTICE
With today's server restart, a bug has emerged where instead of Clan tags in chat, the interface is rendering the whole Clan name. As a result, the actual conversation pane is unreadable.
For now, you can fix this issue temporarily by increase the chat frame. This can be done by dragging the left boarder of the chat frame.
Our programmers are aware of the bug and will be working on a fix. In the meantime, we apologize for the inconvenience and thank you for your patience.
Discuss in the forum