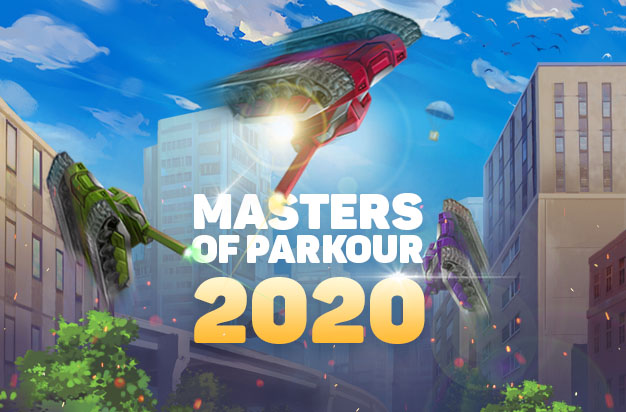 Tankers!
The first phase of "Masters of Parkour 2020" has come to an end! All submissions have been evaluated and that means we are ready to name our potential finalists! As well as those who barely didn't make it.
Please welcome the eight best teams and potential finalists:
Their videos can be found here, make sure to check them out:
---
---
---
---
---
---
---
We would also like to mention some honorable entries who will receive the "Master of Parkour 2020" paint as a consolation prize:
Each of the finalist teams has received the unique "Masters of Parkour 2020" paint and further has the chance of winning some cool prizes during the second stage, the Finals! You'll be able to witness their efforts of taking these home in the live stream on Friday, March 13th at 18 UTC.
Congratulations to all these teams!
---
All finalists, pay attention and read the following carefully.
The 8 finalist teams will have 24h to confirm whether they are attending the finals, if they are participating, they must ensure that at least 3 members can be present during the entire stream. You'll be contacted on the forum.
If a finalist team cannot attend, their place will be filled up by the next team from the runner-ups. We will also reach out to the runner-ups, just in case, if they will be available.
Attention! If a finalist team confirms their presence in the finals' stream then isn't present, they will lose ALL their rewards forever.
And one more thing, you remember last year's live stream? Then you definitely don't wanna miss this year's one! 
Discuss in the forum