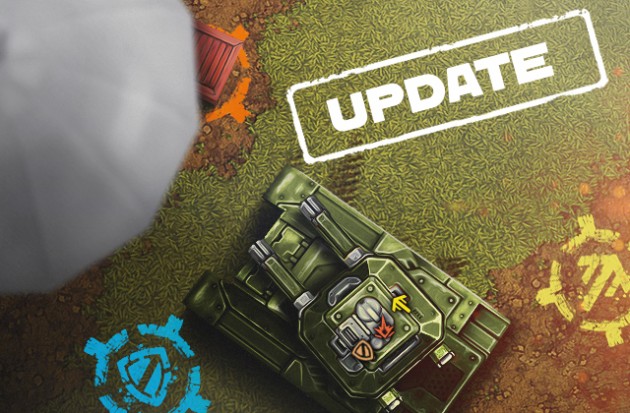 Hello, tankers!
Recently we released a major update – changes in the modifications system. Now, we have reviewed your feedback and are ready to make some changes.
What will be changed:
Modifications
After the modifications update some players entered their garages and found out that their equipment visually looks like it was downgraded, and thought that it became worse. However, that's not like this. Only the visuals of your equipment were changed. The characteristics have remained exactly the same as before the update.
In this release, we are going to make this clearer by changing how modifications look. Here you can see how the skins from old modifications are distributed between new modifications.
Gear Score
We have updated Gear Score counting parameters for all equipment and fixed some bugs that we had missed during the testing phase prior to the release.
Take into account that these changes may slightly decrease your GS (more details on the Wiki).
Points for supporting teammates by using drones
Additional points for supporting teammates by using drones will no longer affect overdrive charging.
Changes in HTML5
Many of you have already moved to the HTML5 version, which is a more comfortable, modern and fast version of the game. Those who haven't moved yet, we are waiting for you! Unfortunately, the Flash became technically outdated. Browsers and even the Flash team are discontinuing its support, which means we will have to do it too.
The new HTML5 is convenient not only for you, but also for us, the developers. By discontinuing Flash and focusing on HTML5, we can improve the game much faster and implement features that previously we could only dream about.
What will be added in this release:
Asiasoft, Facebook, VK and Odnoklassniki now use the HTML5 version.
Added nickname suggestions when you try to register an existing nickname.
Added subdomains support. Just add something like your username before .tankinonline.com (e.g. player123.tankionline.com) for each of your accounts and switch between them.
You will be able to buy or renew your premium pass from the main screen of the game.
Enter the game and check out the changes!
Discuss in the forum