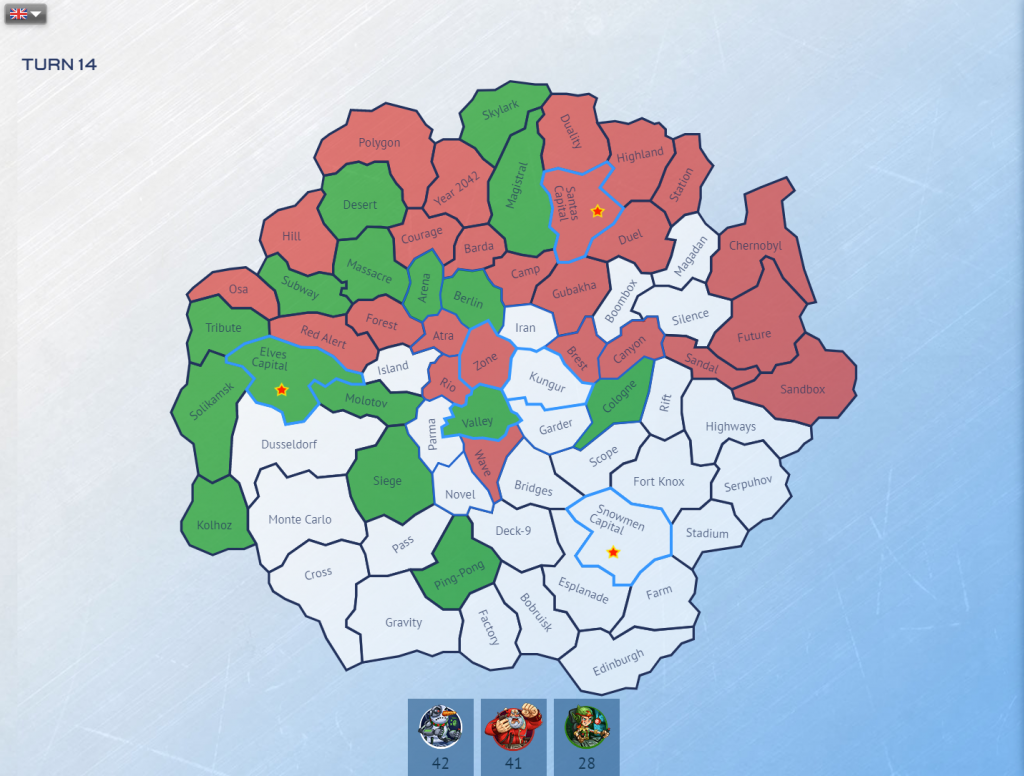 Tankers!
In our last WAR update, we saw Santa's faction slip to the last place, with Elves taking the lead.
But now, the situation has once again turned upside down!
The evil Snowman's faction has rallied its forces and rocketed to the first place. Meanwhile, the Elves have lost their position to the last place as Santa's faction regroups, taking second place.
With less than one day till the end of the War, it's not looking good for our festive season.
What's worse, this turn is SHORTER than the others, because it ends on December 25th at 02:00 UTC.
Will the Snowman manage to ruin the festive season? Or will it be saved? And by whom?
You have the power to decide!
Plan your tactics and moves carefully, and earn as many Stars as possible. And remember, ANYTHING can happen in this final turn.
By the way, don't forget to watch our final live stream, where we will reward the winners of the War, and give away cool prizes: Nokia smartphones, XT containers, Railgun Prime skins and Tankoins.
The exact details will be announced closer to the event.
Discuss in the forum