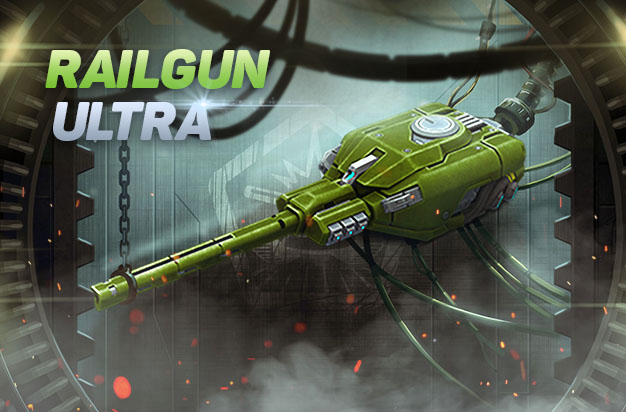 Tankers!
The new Railgun Ultra skin is coming to the game with tomorrow's server restart!
Railgun Ultra is a Shop-exclusive skin and will be available to purchase during the 20 days of New Year 2020 celebrations. It will NOT drop from containers.
Check it out: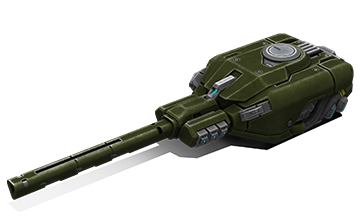 Railgun is one of the main weapons of choice for eSports champions. Now, this popular turret has a cool Ultra skin to match its amazing reputation.
Important details about Viking and Thunder
This Railgun Ultra skin follows the recent release of the re-designed Viking and Thunder skins, featuring increased polygon counts, better textures, transparencies and cool animations.
Those who had the Viking and Thunder Prime skins, automatically got their skins updated, while others could purchase these skins from the Shop. However, this meant that the old Viking and Thunder Prime skins disappeared from circulation, and we know that collectors don't like it when that happens.
So here's what's gonna happen.
The re-designed Viking and Thunder skins, which up until now we have been calling "Prime", will be renamed to "Ultra". If you have one or both of these skins in your garage, you will keep it, AND you will also get the corresponding Viking and/or Thunder Prime from the previous collection.
Over time, we will release the whole collection of Ultra skins. Just like Railgun Ultra, these will be Shop-exclusives and will not drop from Containers.
However, regular Prime skins will continue to drop from Containers, which means you can complete your collection.
So, make sure you check out the new Railgun Ultra in the Shop tomorrow. We've put quite a bit of work into it, and can't wait to show you all the other upcoming skins in the Ultra line!
Discuss in the forum