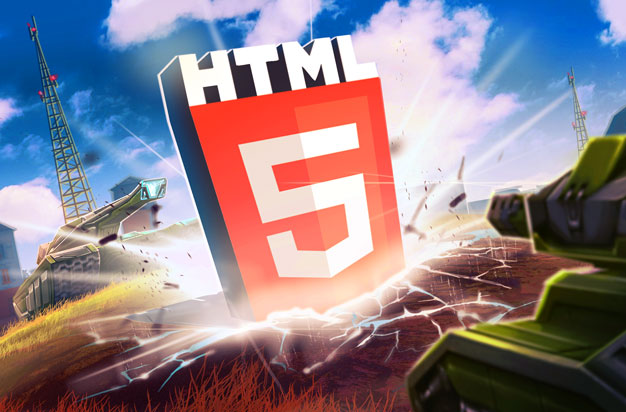 Tankers!
Today, we have launched a public release of the new HTML5 version (as announced recently in the V-LOG) to a small cohort of players.
For the next few weeks, a percentage of new accounts will get the new web version by default. However, if you use Google Chrome v76, you also may be chosen to test the new version.
Don't worry about changes in the new version. It is the same Tanki Online, but much prettier!
ATTENTION: This is not a full release. Yes, you can play with this version, but please remember that it is still in development. You may experience some minor glitches or gameplay bugs, and some functions that are available in classic Flash version may also be missing from the new HTML5 version. But these issues will be fixed shortly, and the HTML5 version will soon become the default for all tankers.
IMPORTANT
The new version works only on Chromium based browsers (Chrome, Yandex, Opera). Your PC should also support WebGL2. You can check it here.
Here are some important changes that you might enjoy:
A completely redesigned, modern interface.
Added a radar to the battle interface. It is positioned to the right of your supplies bar.
Creating and joining PRO battles does NOT require a PRO Pass anymore.
A window showing a list of all possible rewards from a container.
The only official link to the new HTML5 version is: https://tankionline.com/play/ (DO NOT TRUST ANY OTHER LINK)
Make sure you follow our forums and social media to see what your fellow tankers are saying about the new version. And if you're one of the lucky tankers playing it, share your feedback!
Discuss in the forum