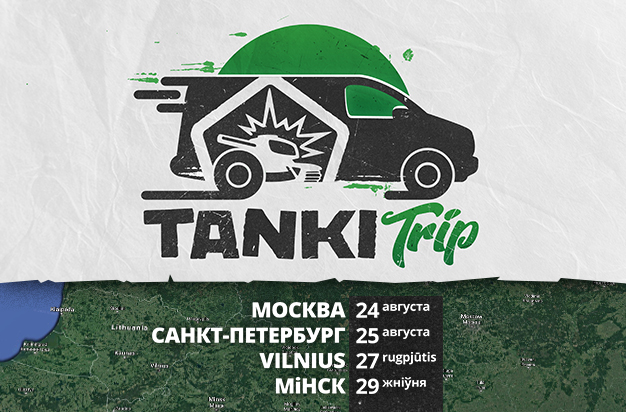 What: Tanki Trip 2019 Special Bundle: Unique Paint, Containers, Crystals, and Tankoins!
When: From August 9 to August 30 (server restart time)
---
Tankers!
Preparations for Tanki Trip are in full swing!
Here's the itinerary:
August 24 – Moscow;
August 25 – St. Petersburg;
August 27 – Vilnius;
August 29 – Minsk.
The events kick off at 18:00 local time.
During the meetups, we will answer your questions about the game, organize quizzes, chat, and take cool photos. Additionally, at every meetup, we'll be having a prize draw where attendees we be in the chance to win a smartphone from our friends, Nokia. To participate in the giveaway, you just need to be at meet-up!
And of course, there's the themed special offer! With tomorrow's server restart (August 9), the Tanki Trip 2019 Special Bundle will become available in the Shop.
The Bundle contains:
The unique paint Tanki Trip 2019
5 Containers
50,000 Crystals
300 Tankoins!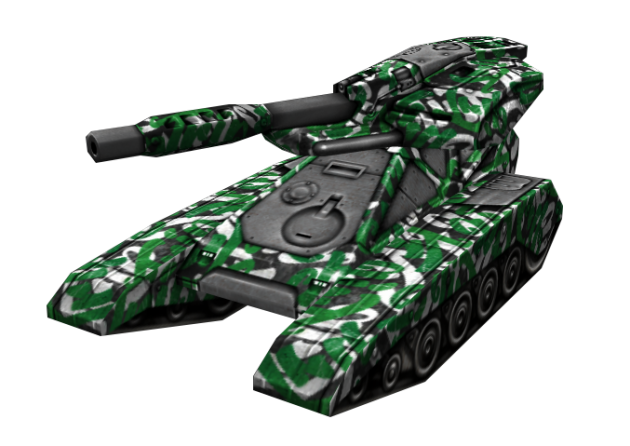 But that's not all! The Tanki Trip 2019 bundle gives you two additional bonuses.
When purchasing this bundle, you will be sent a special QR code to the email address linked to your game account.
CAUTION: Before buying, make sure you have access to this email address!
At the meetup, present the QR code and you will get a random XT skin from among those that are not in your collection*.
* Only participants of the Tanki meetup can receive an XT skin using a QR code. If you already have all the XT-skins, you will instead receive an alternative gift of 500 thousand crystals.
And after the trip is concluded, we will also have a prize draw where bundle buyers will be in the chance to win a Nokia 4.2 smartphone and 3 Tankoin prizes (1000, 500 and 300 tankoins). The draw will take place on September 2 during the day.
Tomorrow, August 9th (during the day), we'll be publishing a special event website where you can get all the details of the meeting, including locations and timetable.
Get ready to join the fun!
Discuss in the forum