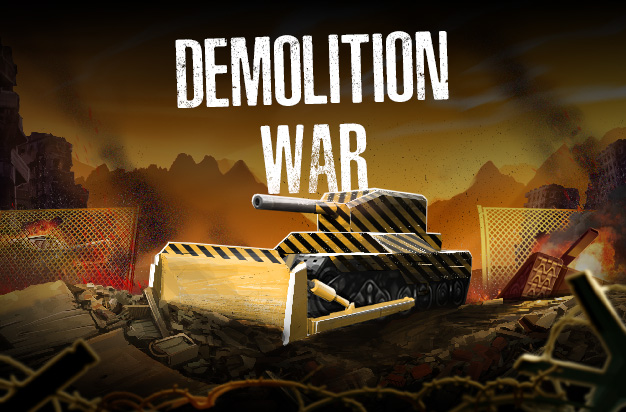 Tankers!
The Demolition WAR is nearing its conclusion. Will we be able to push back the evil plan of AZAZACORP? We can't do it without your help!
Complete the WAR missions and earn cool prizes, including Supplies, Weekly and Regular Containers, Crystals, Gold Boxes, and special Paints.
Moreover, if you complete all 5 missions PLUS the Special Mission (buying a Battle Pass), you will also receive a grand prize of 300 Tankoins!
Hurry up. The WAR ends with the server restart on August 29th.
Check out the event website to follow your achievements and those of other players, including mission progress, prizes to unlock, and prizes earned.
And remember, this WAR event runs in parallel with the August Challenge. Play, earn Stars, complete Challenge stages, and you'll also be making progress in the WAR for more cool prizes, including a Nokia smartphone.
IMPORTANT: Please note that the livestream with the smartphone giveaway has been moved from August 29th to September 2nd.
Discuss in the forum