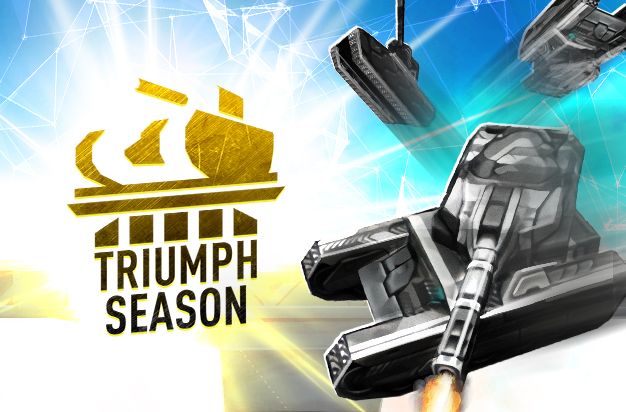 Tankers!
Summer is in full swing, some of you have already managed to go to the beach, and some of you are just packing. For the parkour lovers it's time to turn your tank engine and the insane flights and reach of dizzying heights as we are about to start the biggest parkour tournament in the history of Tanki Online!
We are happy to announce the start of «Triumph Season I»!
Triumph season I is going to be the biggest parkour tournament ever released! The tournament consists of several branches of parkour and over time, this will include more and more disciplines. All players can participate in this tournament from all communities (EN, DE, PL, and RU). You guys will be challenged to make exciting and twisted stunts on live streams. Only the strongest teams who will successfully complete all the challenges, will advance to the finals, where they are going to fight for a lot of crystals, containers, premium account and the special paint "Top class"!
You can see the paint on the tank here.
The most interesting and promising matches will be streamed from StreamTO on YouTube channel. Follow the streams, support your favourite teams and take part in various giveaways from Spectators. You can't miss this!
Added specifically for the tournament, we started a topic on the forum, where you can send your application, read detailed rules and find other useful information.
Tournament Calendar
Registration — from the 1st of July to 8th of July
Draw and distribute teams —  by the 11th of July
Group stage — from 15th July to the  2th of August
Play offs — on the 5th of August
Final stage — on the 10th of August
The Winner's Rewards — on the 15th of August
Discuss in the forum