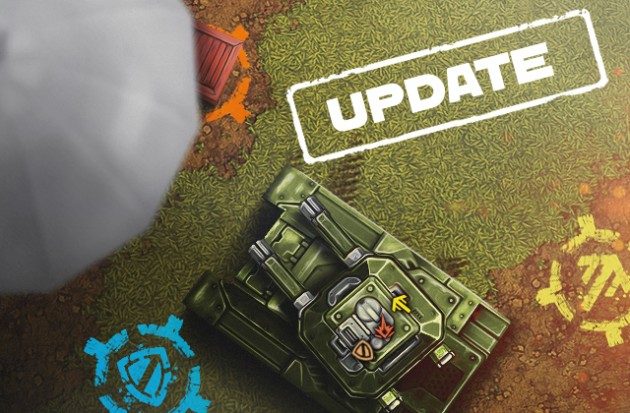 Tankers!
Tomorrow, June 14, we'll be implementing tweaks to the balance of Overdrives and Gauss. We'll also be reworking the distribution of points in Gear Score.
Gauss
Gauss was released a week ago, and after carefully observing its performance in the game, we'll be fixing some minor bugs and adjusting some of its characteristics as follows:
slightly changed the speed of the projectile in standard shooting mode;
increased the effectiveness of splash damage when firing in special mode;
increased damage spread of special shots;
slightly reduced the time required to acquire target in special mode;
greatly accelerated cooldown of special shots.
Additional Changes (see patch notes at the end of this announcement)
Isida
Points received for repair allies increased from 10 to 12.
Mammoth Overdrive
Now this Overdrive will charge almost 1.5 times faster and give a little more speed boost than before, but it its active time is reduced from 10 seconds to 5 seconds.
Wasp Overdrive
Slightly increased Overdrive recharge rate (by approximately 11%).
Gear Score
Gear Score has been adjusted so that most of the points are awarded for the improvement of the most important components of the tank — the turret and the hull.
Now points are awarded as follows:
Turret — from 0 to 4000
Hull  — from 0 to 4000
Each protection module — from 40 to 400
Drone — from 50 to 500
Each supply (except gold box) — from 0 to 40
Turret/Hull skin — 15
Alteration — 15 (EDITED)
Shot effect — 15
Legendary paint — 14
Epic paint — 9
Rare paint — 5
Ordinary paint — 1
Small changes in maps
Overall height of the Highway map has been reduced and the ramps have been modified to make it more challenging to shoot across the whole length of the map. For some modes in Stadium, there will be one less Nuclear Energy drop zone.
That's all. Come back tomorrow to try out the new updates and tell us what you think!
Discuss in the forum