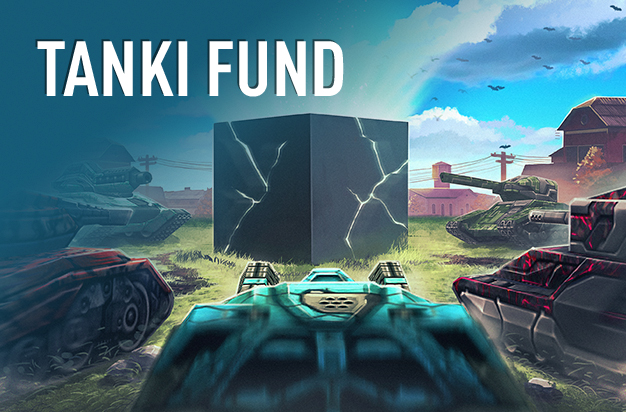 Details
Event: Tank Fund
Starts: 02:00 UTC on June 1
Ends: 02:00 UTC on June 29
Features: In-game items, Crystal Fund; Chance to win an iPad
Important Terms and Conditions
---
Tankers!
As part of Tanki Online's 10th Birthday celebrations, we've prepared a special Shop bundle with a unique paint and the chance to win loads of crystals or even an iPad.
Here's what you get when you purchase the bundle:
In-game items: The "Story" paint (a commemorative paint created especially for this celebration) and 8 containers.
The chance to win A LOT of crystals.
Every bundle purchased will contribute towards increasing the size of the special Tanki Fund.
The fund will start from zero, and will grow by 20 000 crystals with every bundle purchased. With each 500 000 crystals added to the fund, the number of winners will increase by 1.
At the end of the event, we will randomly draw a number of winners (as specified in the event rules), and these lucky tankers will get to share the Tanki Fund, becoming crystal millionaires overnight!
You can watch the growth of the Fund on the dedicated website.
The chance to win an amazing gadget.
Every tanker who purchases the bundle will be entered into a special draw for a chance to win one of three Apple iPad tablets.
The winners of the crystal prizes and iPads from this event will be drawn by a randomizer during a livestream on July 1.
Good luck tankers! May good fortune smile on you!
P.S. We've prepared LOADS of cool events and giveaways for you as part of Tanki's 10th Birthday Celebrations. Check them out here.
Discuss in the forum