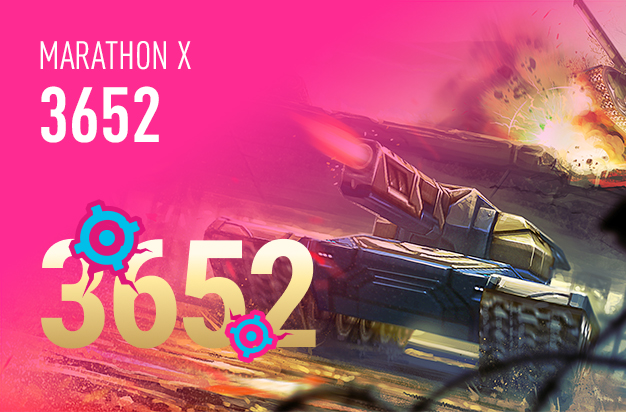 Tanker!
The 3652 Contest (part of the Marathon X event) is about to kick off.
Your task is to make a minimum of 3,652 kills during the 9 days of the contest. Kills must be made in Matchmaking battles to count.
All participants who fulfil the conditions of the contest will each receive 10,000 crystals, 10 gold boxes and 2 points in Marathon X. Additionally, these players will be in the chance to win the Prestigio Grace 3201 4G tablet in a giveaway.
The contest starts on June 3rd at 02:00 UTC and ends on June 12th at 02:00 UTC. Crystals, gold boxes and Marathon Points will be awarded on June 12th throughout the day. The tablet giveaway will be held during the final stream on July 1st.
You can read the complete rules of this Marathon HERE.
And don't forget to check out the full calendar of events. There's lots of fun to be had, and massive prizes to be won!
Discuss in the forum