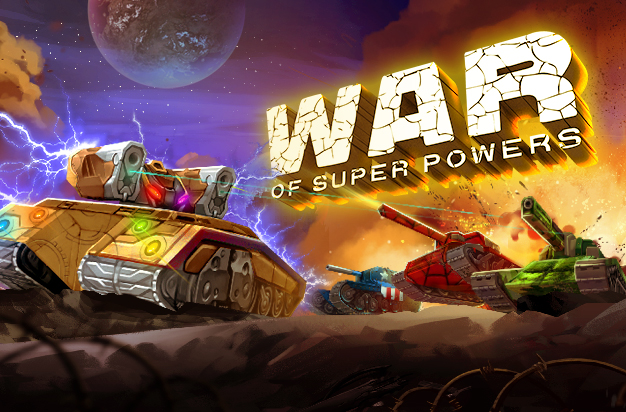 Tankers!
The War of Thrones has just ended. Now, it's time to prepare for the new WAR — The War of Super Powers
This WAR will differ significantly from the last two wars.
First: Players won't be split up into teams. Everyone will take part individually.

Second: You'll be able to choose one of three participation paints, and you'll get to keep it… FOREVER. Moreover, you'll be able to buy the paint at any point during the event… up to the very last day.

Third: The "War of SuperPowers" will NOT be only about stars. There will be a lot of other stuff.

And the prizes will be a lot more varied than before.
How to participate
Between 02:00 UTC on May 1st and 02:00 UTC on May 29th, you'll be able to buy ONE of three paints: Crusher, Tarantula, and Cap.

You'll only be able to choose ONE. Once you buy one of the three paints, the other two will become unavailable.
By purchasing the paint, you'll be joining the "War of Super Powers". Note that it's not necessary to wear the paint during the event. You just need to buy it.
How to win
During the event, you'll need to complete up to six special missions. The missions are not related to each other and can be completed in any order. Each mission will reward you with special prizes.
Missions must be completed in Matchmaking battles.
Tasks and prizes
Earn 1000 Stars*. Stars are only counted if your team wins a battle in one of the team formats — TDM, CTF, CP, RGB. Stars earned in DM and JGR do not count towards this mission. Reward — the remaining 2 event paint, yours to keep forever.

Collect 50 "Nuclear energy" supplies. Reward — 100 units of each supply (excluding Gold Boxes and Batteries).

Make 7 000 kills. Reward — 30,000 crystals.

Destroy 40 Juggernauts. Reward — 3 containers.

Maintain a K/D ratio of 1.00 or above till the end of the event. Reward — 10 gold boxes.




For this mission, the K/D counter will only track how your ratio changes during the event, that is, from May 1st to May 29th (server restart times). Your KD ratio before the start of the event is not considered.

Use Overdrives 100 times (in total, in any mode, including Juggernaut). Reward — 3 Weekly Containers.
* You can purchase Stars to help you reach your goal.
If you can complete all six missions, you'll get a super prize — the animated paint, "Thankos' Armor".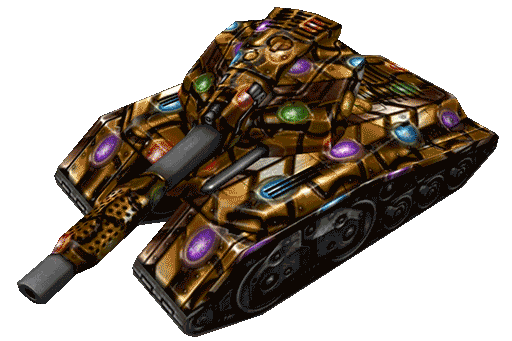 You can check your progress —as well as that of other players— on the event's website.
And don't forget that you can join the "War" at ANY time, and your progress will still be tracked from the beginning of the month. This means that if you play during the beginning of May, and THEN decide to join the War, you'll already have made some progress.
Dates
02:00 UTC on May 1 — Event paints become available to buy.

02:00 UTC on may 29 — The "War of superpowers" comes ends, the event paints will be removed from sale, but will remain in garages of the players who have purchased them.

May 29 — Rewards are handed out.
F.A. Q
I bought the Crusher paint by mistake. I want the Tarantula. How do I change my paint?
Unfortunately you cannot change your paint once you've purchased it. However, you can earn the two other paints as a reward by completing the "Collect 1000 Stars" mission.
If I bought the paint in the middle of the month, from when will my score start counting?
You can join the event at any time. Your progress on the tasks will always be calculated from the beginning of the event.
Do the missions have to be completed in a specific order?
No, you can complete them in any order and even simultaneously.
Is it necessary to perform all the missions?
No, you can finish as many missions as you wish. But to get the Thankos' Armor paint, you'll need to finish all 6 missions.
Is it possible to complete missions in PRO battles on matchmaking versions of the maps?
No. Missions must be done in matchmaking battles.
Does it have to be a specific battle mode?
This depends on the task. For instance, the mission where you have to earn 1000 stars, you can only earn Stars in MM team battle modes like CTF, TDM, RGB and CP. Stars earned on DM and JGR will not count towards this mission.
Discuss in the forum