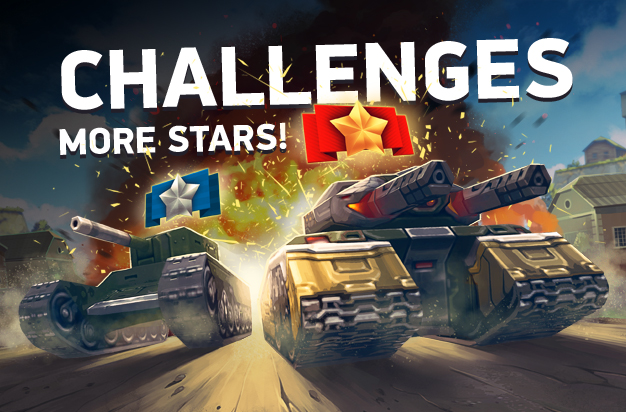 TL;DR: GIFT FOR YOU: Log into the game on Friday 25th and get a FREE day of Premium to finish your Challenge and earn more prizes.
---
GIFT: FREE DAY OF PREMIUM ACCOUNT
From: 02:00 UTC on Friday 25th January
To:  02:00 UTC on Saturday 26th January
---
Tankers!
The first Challenge is coming close to its conclusion.
If you've been busy with day-to-day life, don't worry. To help you catch up, we're giving you 24 hours of Premium account for free if you log into the game anytime between 02:00 UTC on Friday 25th and 02:00 UTC on Saturday 26th January.
A Premium Account gives you double the stars so you can finish your Challenge stages twice as fast and earn even more rewards.
Claim amazing prizes, including rare paints, shot effects, cool skins, a bunch of crystals, supplies, premium days and containers.
Make sure you don't miss out on any of the cool rewards, especially the ones from the final stages.
And if you want to start earning double stars right away, you can get your Premium Account from the Shop today. We've got multiple packages available to suit any budget.
Discuss in the forum