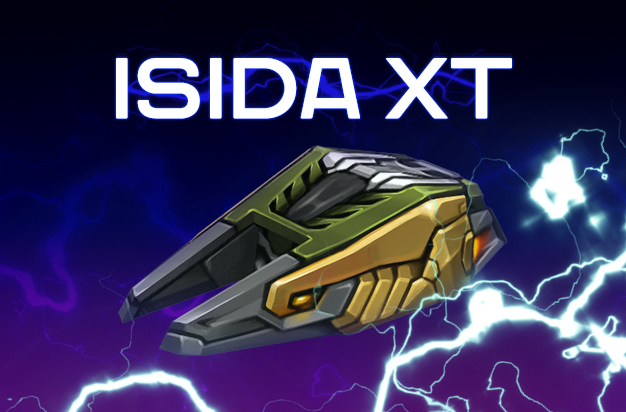 Tankers!
With tomorrow's server restart (Friday 14th December) at 02:00 UTC, a cool new skin will be appearing in the Shop:
Isida XT, also nicknamed "Ravenhead"
This elegant skin is styled to look like the head of a raven. It is worn with pride exclusively by the most dedicated field medics — those who are always in the line of fire to help those in need.

After the restart, you'll be able to purchase "Ravenhead" from the Shop. Or you can try your luck at finding it in a container!
The current special offer will be removed from the Shop. If you haven't purchased it yet, now's the perfect time to do so! Once the new skin is added, Twins XT will only be obtainable from containers.
Make sure you head to the Shop tomorrow and check out the new Isida XT "Ravenhead" skin.
Details
Event: Isida XT "Ravenhead" Skin launched
Availability: Shop and Containers
From: 02:00 UTC on Friday 14th December (server restart)
Discuss in the forum