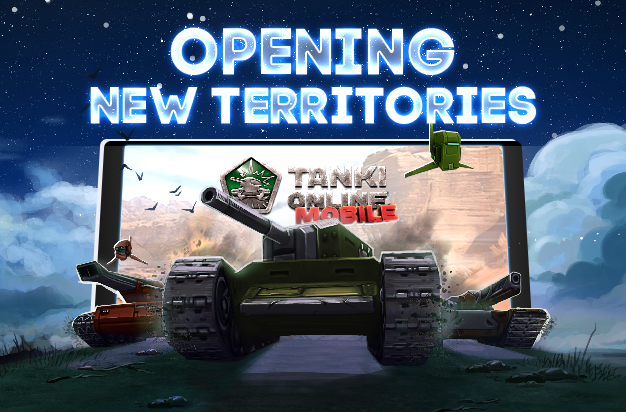 Tankers!
TO Mobile has already been released in a number of countries, and the number of players has been rapidly increasing with every passing day.
Now, it's time for TO Mobile to start expanding into new territories.
At the end of next week, the app will be released worldwide with the exception of CIS territories and Russia, as well as North and South America (release date for these territories will be announced later). The app will be available to download from Google Play and will work on the majority of modern Android mobile devices.
The account you have for the web version of the game can also be used in the mobile version — same username, same password. You can also register a new account in the mobile version by choosing "Login using your Google account" in the menu. This will link your new Tanki mobile account to the Google account used on your mobile device. However, that account will not work in the web version. Registration and login via Facebook are also available. By the way, seeker, you're on the right track. Now you need to go to the forum to discuss the news.
So spread the word and let everyone know that soon they will be able to play Tanki Online on mobile anytime, anywhere!
No more boring commutes. No more downtime between lessons. Jump into battle, play with friends and annihilate enemies in TO Mobile.
Follow our official media to stay up to date.
Discuss in the forum