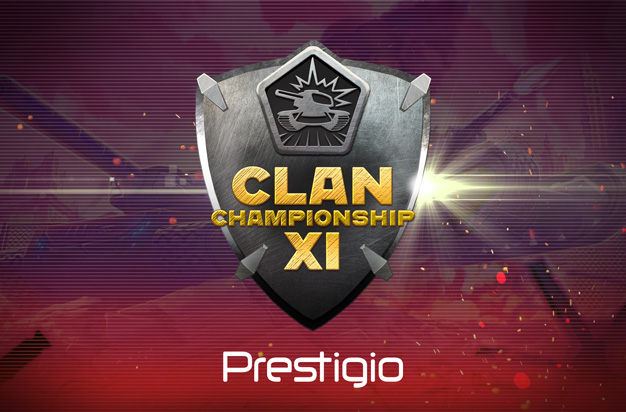 Tankers!
For a whole year, representatives of different teams fought to get a chance to be invited to the main major team tournament of the year — Clan Championship XI!
Clan Championship is the most prestigious tournament in Tanki where Top 16 clans of the game participate in the tournament, so you can watch intense battles and root for your favorite team!
These 6 most dignified clans got direct invites to the Clan Championship XI tournament:
And 10 more clans were invited from the MQT qualifying tournament.
The tournament consists of two stages —  group stage and playoffs. Matches are held in 5 different formats to let teams show their potential in any format. Furthermore, for the first time matchmaking maps will be in the map pool of the tournament.
Maps and formats of the tournament:
Light: Barda, Kungur, Bridges MM, Red Alert, Tribute MM;   

ХР/ВР: Barda, Bridges, Parma, Red Alert, Forest;

Hard CTF: Future, Solikamsk MM, Kungur MM, Siege, Red Alert MM;

Hard CP: Wolfenstein, Gubakha, Iran, Monte Carlo, Desert MM;

Medium CTF: Forest, Tribute MM, Molotov, Red Alert, Cologne;
All players of the winner team will get legendary paint – Champion and Spectrum module with 25% protection, 100 containers and tablets from our partner – Prestigio. Teams who will proceed to playoffs will get another legendary paint – Gladiator and a lot of crystals and of course there are two more legendary paints for second and third place.
What is your favorite team? Who will be the winner? What surprises will happen in the matches? Do not miss live broadcasts of the matches on official eSports channel to find out!
Tournament schedule:
The draw

— October 21st 15:00 UTC

First matches of the group stage — October 23rd
Read more about tournament rules and find the list of participants on the esports website or in the forum.
Discuss in the forum