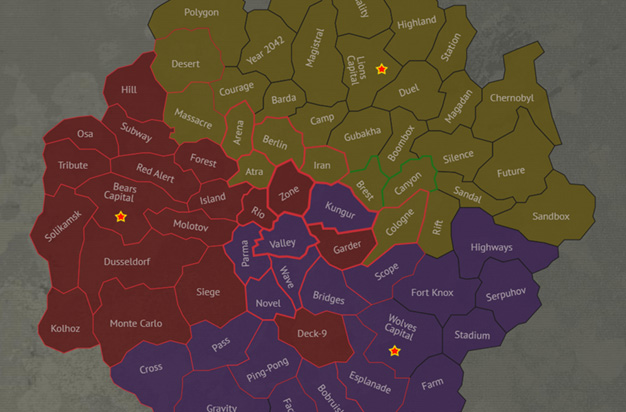 Tankers!
The War news are ramping up, as it's already Turn 6! Let's check what has changed on the War map and which territories each of the factions captured.
Bears captured Deck-9, Garder;
Lions captured Sandbox, Sandal, Rift, Cologne, Atra, Arena, Massacre and Desert.
Wolves captured Valley, Parma, Novel, Pass and Cross.
Massive comeback from Lions and solid advance from Wolves!
The final score at the end of the turn:
Bears — 115 victory points;
Lions — 89 victory points;
Wolves — 93 victory points.
Participate in the War, always be active in battles to earn stars (and don't forget to vote and confirm your choice on the site) and may the strongest faction win!
Discuss in the forum