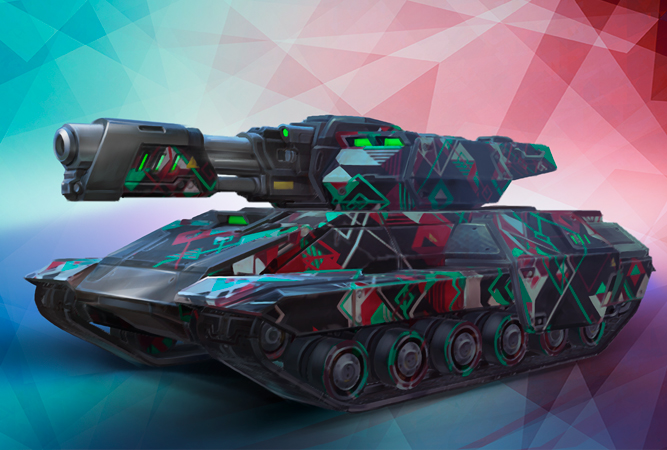 Tankers!
The second project of Alternativа Games company — Tanki X — was released this Spring. If you have missed the event or never played Tanki X, now is the perfect time to try it! Would you like to discover a new game and also get bonuses in Tanki Online and Tanki X? Then read further on.
How to participate in the event:
Download Tanki X client by using a special link.
Register a new account* in Tanki X.
Confirm your email, attached to the account at the moment of registration. You can find a detailed instruction on how to attach your email in Tanki X over here.
Play 5 battles in Tanki X (battles will be counted when you finish any battle, including the training battles).
The event will be held from July 12th till 21:00 UTC on July 22nd. If you completed all of the requirements above — expect an electronic mail with a promo code that will arrive to the email you have specified during the registration!
The email will be sent from the address news@tankix.com during the period from July 23rd till July 31st. In the same email you will receive one promo code, which you will be able to redeem both in Tanki Online and Tanki X. The promo code will be active until 21:00 UTC on August 31st of this year, 2018.
Upon redeeming the promo code you will get:
– 10 containers in Tanki Online
– a number of rewards in Tanki X:
3,000 blue crystals;
containers «Smuggler blueprints», «Steel» and «Rubber»;
7 days of Premium with additional missions for X-crystals;
Legendary paint «The Beginning», released to celebrate Tanki X launch.
IMPORTANT: In Tanki Online you can activate only one of this type of promo code per account.
*Only new accounts of players who never played Tanki X before can participate in the event
Don't miss the unique chance!
NOTE: Please also note that Tanki X is available only in Russian and English languages
Discuss in the forum