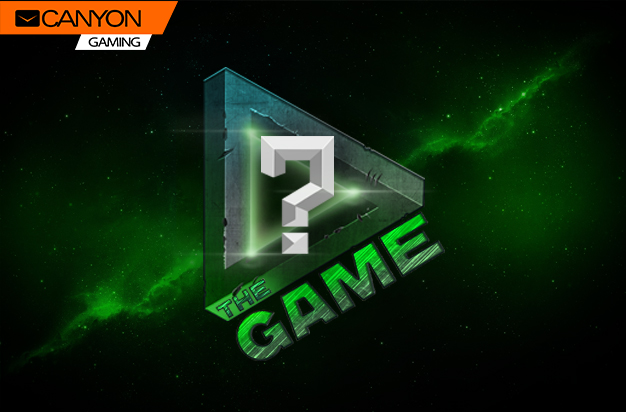 Tankers!
Welcome to the The GAME! This is a traditional quest, in which every tanker can win containers, supplies, drones, a Dream Tank and cool gadgets from our partners at Canyon.
This time we've slightly changed the rules:
the quest will run for 3, not 5, days;
after entering each keyword you will need to solve a simple puzzle.
For those who are new to the quest, The GAME is a series of riddles and puzzles that will be held for 3 days. Each quest day starts 09:00 UTC with a special video, in which you need to find the first clue. Next you need to solve all tasks, figure out the word of the day and enter it, solving the puzzle. IMPORTANT: the word will not be counted, if you do not solve the puzzle.
The quest itself will be held from June 6th till June 8th.
To participate in the quest you need to register for the contest on the site for The GAME.
To register, your rank must be Sergeant or higher and it must have a valid email attached to the account.
Attention! The GAME site does NOT ask for your account password. Registration is done with a special code, that will be sent to your email (please check your "Spam" folder if you didn't receive the email).
While completing the quest, each participant earns GAME points. These points will dictate how big is your final prize. On each quest day participants can enter the keyword only once.
The first participant who will submit the right answer will earn 100 points. Second — 99, third — 98 and so on, until number ninety and all other will get 10 points. In case you submit the wrong keyword, you can fix the error on the last, third day of The GAME. For those answers participants will get 5 points.
Personal results every participant will learn after entering all keywords on June 8th.
Prizes:
Player who earns the maximum number of GAME points will get 500 of each supply*, 100 Gold Boxes, 50 containers, drone of their choice**, a Dream Tank*** and prizes from our partners at Canyon: Despot mouse and Corax headset.
The 2nd place will get 400 of each supply, 40 Gold Boxes, 20 containers, drone of your choice** and prizes from Canyon: Hazard mouse and Fobos headset.
The 3rd place will get: 300 of each supply, 30 Gold Boxes, 10 containers, drone of your choice** and prizes from Canyon: Tantive mouse and Star Rider headset.
4th and 5th places will get 250 of each supply, 20 Gold Boxes, 10 containers, drone of your choice** and prizes from Canyon: Corax mouse for both.
Places 6th through 10th: 200 of each supply*, 20 Gold Boxes, 10 containers and drone of your choice**.
Places 11th through 100th: 50 of each supply*, 10 Gold Boxes and 5 containers.
And everyone, who did NOT place in the TOP 100 and scored 20 points or more will get 20 of each supply*.
Tankers who score 15 points will earn 10 of each supply*.
Consolation prizes for participants who did not guess all 3 words correct are not prepared.
Calendar:
Registration starts — June 5th, 09:00 UTC.
The GAME starts — June 6th 09:00 UTC.
Registration ends — June 7th, 21:00 UTC.
The start of the final, 3rd day of the GAME — June 8th, 09:00 UTC.
The deadline for entering keywords — June 8th, 21:00 UTC.
The winners announcement and prizes — June 9th during the day.
Ask away and discuss how the GAME is played in this thread.
Good luck, tankers!
—
* — Double Damage, Double Armor, Speed Boost, mines, batteries
** — in the maximum upgraded option
*** — Dream Tank is a fully upgraded tank with turret, hull and protection module of your choice and available at your current rank
Discuss in the forum