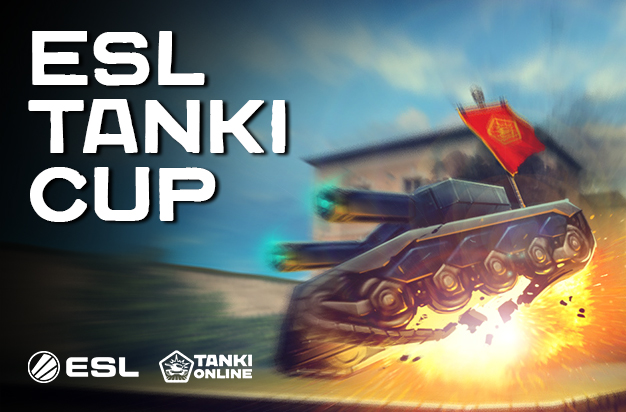 Tankers!
ESL Tanki Cup continues with the news of the last tournament and the new champions.
The Grand Final of the cup was scheduled for June 3rd, but, for technical reasons, was moved to June 8th and the final matches took place yesterday, on Friday.
25 teams registered for the tournament, and only 3 claimed Top 3 spots:
1st: International (300,000 crystals for the team)
2nd: No Comments (300,000 crystals for the team)
3rd: Random Noobs (300,000 crystals for the team)
Congratulations to the champions!
We remind you that ESL Tanki Cup is held every Sunday, and next tournament will take place on June 10th, which is tomorrow. Make sure you submit your registration entry before 13:30 on the day of the tournament, since the matches will start at 14:00 UTC already.
The full schedule of the cup for June you can find on the official ESL site.
Tournaments continue to be played in CTF, 6v6, and XP/BP format. Each round is timed for 12 minutes, and players of Brigadier rank and up can participate in the event.
Read more about ESL Tanki Cup, how to register and participate the tournament here.
Gather friends, register for tournaments and good luck!
Discuss in the forum