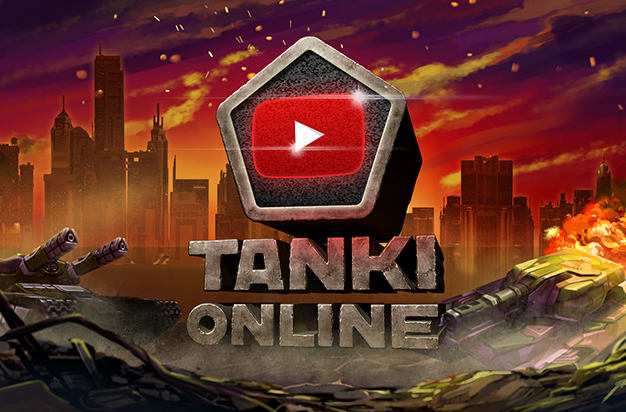 Tankers!
Do you have a Youtube channel with videos about Tanki and want for the channel to grow? We want to help! Join the new YT program — "Youtuber TO".
You bring cool videos, and we provide gifts for contests on the channel.
What your channel needs:
On the channel you regularly upload new videos about Tanki Online. Topics for the videos, their number and their length are up to the creator.
Owner of the channel can release videos about other games*.
What your channel can't do:
Break any international laws or Game Rules;
Insult or personally attack developers of TO;
Promote, link or recommend any gambling sites or applications (online casinos, roulettes, e.t.c.)
Promote, link or recommend any sites or applications that infringe upon the rights of Tanki Online as the rightsholder of the game.
And now about the good part — the gifts. Owner of the channel that is a part of "Youtuber TO" will get a monthly reward, and the size of the reward depends on views:
5000 – 10,000 views. 10 containers**
10,000 – 20,000 views. 20 containers
20,000 – 50,000 views. 40 containers
50,000 – 100,000 views. 70 containers
100,000 – 200,000 views. 100 containers
200,000 – 500,000 views. 130 containers
500,000 – 1,000,000 views. 160 containers
1,000,000 and more views. 200 containers and a huge prize*** for giveaways
Containers are given in the form of promocodes. The owner of the channel decides how to spend them — on themselves or for giveaways.
Also, channels with 10,000 subscribers will get an official Spectator, please read the rules of using a spectator here.
How to join "Youtuber TO":
In the last week of the month send the link to your channel through a special form;
We'll check the content of the channel and the number of views;
We'll send the rewards. You must specify how to be contacted (Forum PM with a name, for example) in the contacts section on the Channel.
Good luck, Youtubers!
—
* – for the program we count only videos about Tanki Online
** – containers can be exchanged for other in-game rewards of equal cost
*** – a Dream tank, rare paints and more
Discuss in the forum