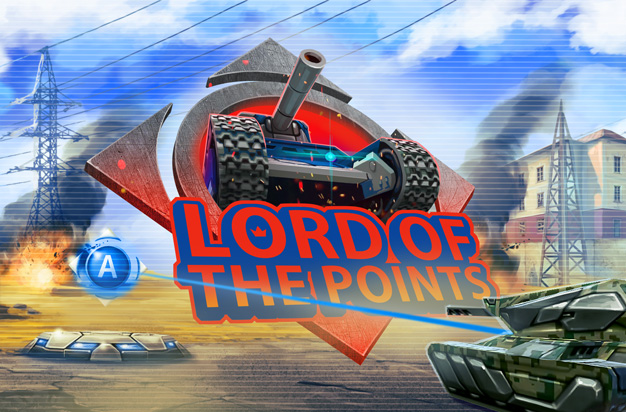 Tankers!
Seize the victory together with friends and win a new tournament in Capture Points format — enter TOF Lords of the Points!
Here's a quick rundown of the tournament:
The tournaments is held in 2 categories: VIP (MicroUpgrades allowed) and Economy (with no MicroUpgrades);
To be eligible your team needs to register for the tournament following the Tournament Rules;
Your team must have from 8 to 12 players, including the captain and a vice-captain;
All participants must be of the rank Brigadier and up;
You can use any hulls and paints, any turrets (except Magnum) and any protection modules (except unique tournament models) in all battles.
The tournament is running in 2 stages: Group Stage and Play-offs.
In the Economy category during Play-offs all battles will be played in Single Elimination format (you lose once and leave the tournament), and in the VIP category in Double Elimination (you lose and have one more chance).
For each match won your team gets prizes, and the more you win in the tournament the bigger is the final prize. VIP category has bigger prizes than Economy, because MUs.
All teams who achieve at least 1 victory will be awarded, and the prize pool includes mountains of crystals, supplies, Acid paint and Spectrum protection module with a 20% defense against all turrets and mines!
Registration is open until 21:00 UTC on March 12th. Matches start after March 14th.
You can track the tournament progress in the special Forum section, as well as all rules, details, formats and registration requirements for the tournament.
Exciting battles will be streamed during all stages of the tournament, and, of course, the Grand Final will be streamed live on the YouTube channel of TO Operators.
You can send an application for the tournament on the Forum:
VIP | Registration
Economy | Registration
---
Don't miss your chance to win and become the next Lords of the Points!