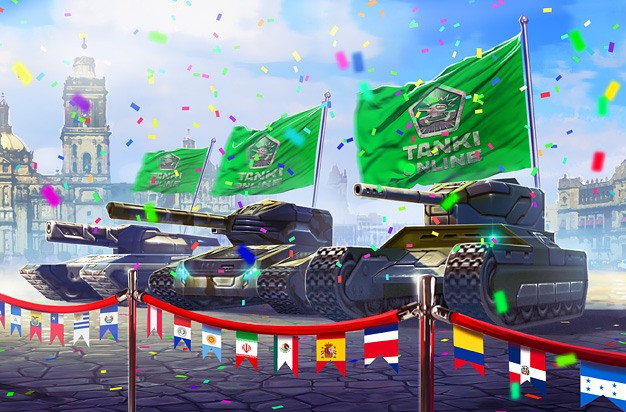 Tankers!
Today we'd like to share with you good news — together with our partners at Sourena Games we're launching Tanki Online in Iran!
This is a big step for us and for the whole gaming community, since before, Tanki Online was mainly conquering the West. Today we open a "second front" and begin the expansion to the East.
From March 15th 2018 one more localization will appear in the game — Iranian. Now all tankers who speak Farsi can talk in their home language on the chat and read the news on the site.
Iranian localization is a part of the European Battle Cluster and has the code name FA (Farsi — Iranian language spoken in the country). This means that all tankers of the FA region will play in the same battles as tankers from the EN, DE, PL and RU localisations.
Iranian localization has also received its own website, Forum and chat in the game.
Follow the news on the site — this isn't the final expansion for Tanki! Soon, Tanki Online will discover even more regions, and new localizations are new horizons for development!
What other languages would you like to see added to the game? Tell us on the Forum!