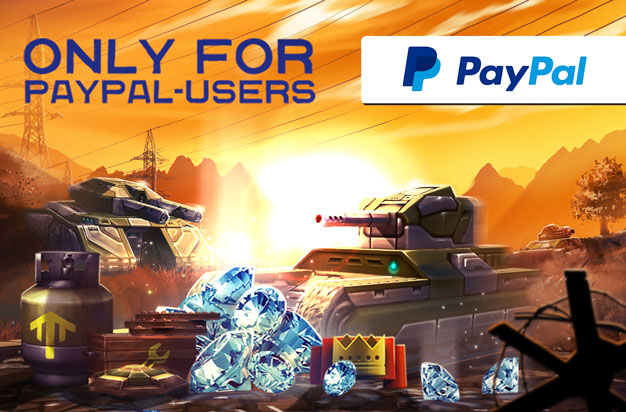 Tankers!
The special offer from PayPal returns to the game! And this time, it's a bit different:
30,000 crystals
5 containers
NOTE: Special offer from PayPal can be purchased only once*.
Special offer will be available after server restart 02:00 UTC March 26th.
PayPal is one of the most trusted payment services in the world, and if you didn't give it a try yet, now is the perfect time!
You can learn more about this payment option — here.
* – players who already bought the offer will be able to purchase the new version.
Discuss in the forum